Cisco's – Channel Islands Sportfishing Report for week ending March 15, 2015
Report:
This past week the bottom fishing has been amazing. Catching full boat limits can be difficult for various reasons but when boat loads are maxed like it was over the weekend, they still caught limits. An amazing feat in itself! For several days straight now, the boats have been coming back with overflowing bags of Rockfish which includes Vermillion's or "Red Snapper". On some of the boats they are getting Ocean Whitefish and some big Sheephead. The overnight trips are killing it with limits of Lingcod almost every trip. The increased Lingcod bag limit this week didn't seem to slow anyone down. Captain Steve on the Pacific Islander and Captain Tucker on the Mirage have been making it look easy. As for game fish this week saw a spark with some nice Bonito and even a few Yellowtail caught at the local islands. Captain Mike on the Erna B got another one this week weighing in at a respectable 28 pounds. Just a few days earlier Captain Don on the Gentleman got a 30 pound yellowtail. These were both taken on 3/4 day trips fishing Anacapa Island. On top of all this good fishing news, the weather has been amazing. Warm and sunny, feeling like summer already. The ocean has been flat and calm even as far as San Miguel Island. Our overnight trips fishing San Miguel over the weekend reported classy conditions as far as the eye could see. All in all, this are already showing signs of another great season at the Northern Channel Islands!

Whoppers of the Week:
1) Ron Meuler from Ventura. 30lb Yellowtail on the 3/4 day Gentleman.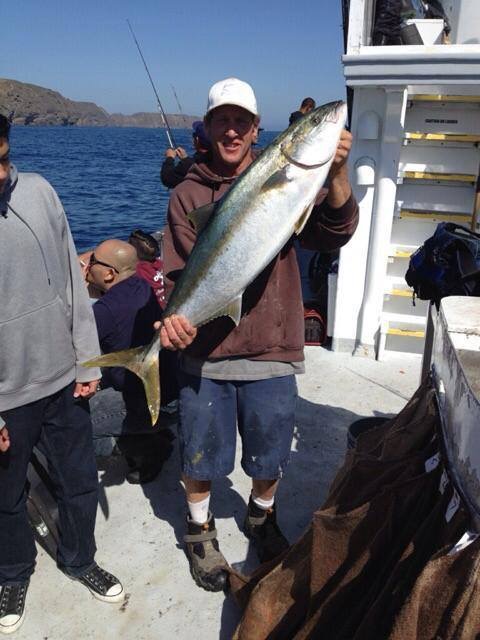 2) Jeff Stein from Summerland. 12lb Sheephead on the O-nite Pacific Islander.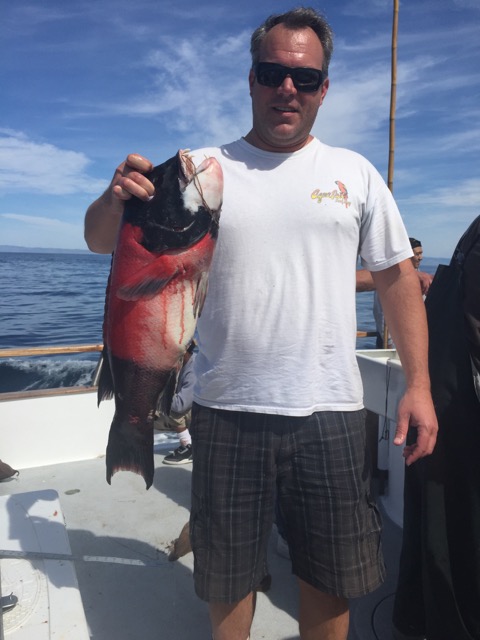 3) Dave Chapman from Los Angeles. 28lb Yellowtail on the 3/4 day Erna B.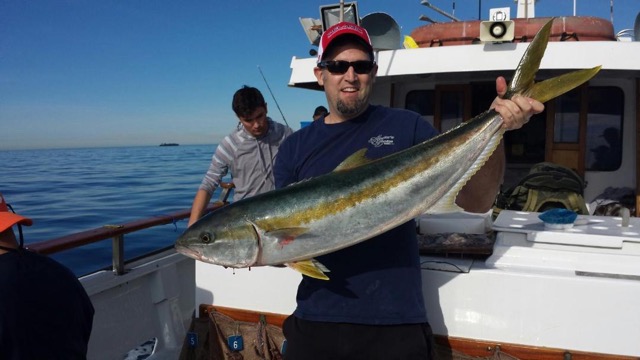 4) Keith Van Zandt from Winnetka. 15lb Sheephead on O-nite Pacific Islander.
5) Steve Fliesher from Oxnard. 25lb Lingcod on the 3/4 day Erna B.