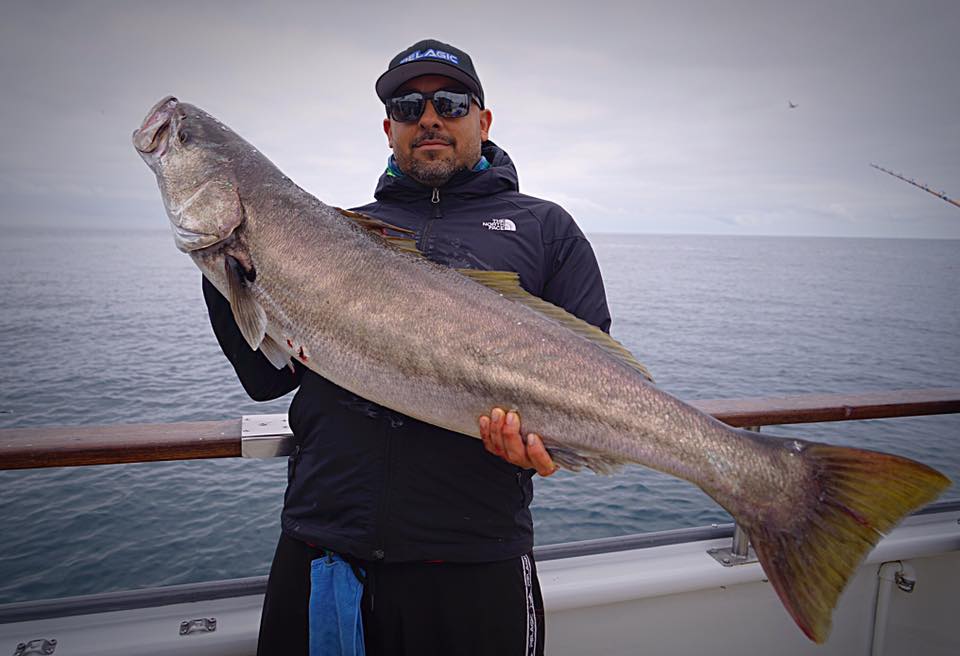 The time for surface fishing at the Channel Islands is here!
Calico Bass fishing, Yellowtail and White Seabass are biting, along with a few halibut. Our full day and overnight boats have put together some outstanding counts this week if your looking for game fish. We had limits of White Seabass on a boat fishing Santa Cruz Island on Friday.
Saturday we had an overnight boat catch 9 Yellowtail, 1 White Seabass plus full limits of Rockfish and half limits of Whitefish at Santa Rosa Island. Also on Saturday, we had a full day boat catch 2 Yellowtail, 2 White Seabass, 3 Halibut and 20 Calico Bass for only 9 anglers.
Seems conditions are ripe at both the inner and outer islands at the moment. Having good weather throughout the week had to help but water temperatures are still in the mid 50's. Eventually, the water will warm up and one can only assume that fishing will only improve.
Everything we are seeing thus far is par for the course which makes predicting an upcoming bite a little easier. The only thing out of the ordinary this season is how big the fish are this year. We are seeing more big Seabass and Calicos caught then we have in many many years.
As we come to the end of the month of May with the conditions the way they are and what we are catching now, we can foresee an outstanding June and July. We are still catching a lot of Rockfish and Lingcod but we are slowly transitioning to surface fishing. In fact, we have started our "Surface Wednesday" trips targeting only top water fish like Calico Bass, Barracuda, Yellowtail and of course White Seabass.
Some of the Whoppers this week
Tony Najafi from Chatsworth caught a 30lb White Seabass on a full day trip aboard the Aloha Spirit. *Using frozen squid on a dropper loop rig at Anacapa Island*
David "Bubba" Romero from Moorpark caught a 7.5lb Calico Bass on a 3/4 day trip aboard the Erna B. *Using a 5 in. Big Hammer swimbait at Santa Cruz Island.
Daniel K from Mission Viejo caught a 30lb Halibut on a full day trip aboard the Sea Jay. *caught on a slider rig and live sardine at Santa Cruz Island*
"Unknown Angler" caught a 13lb Lingcod on a 3/4 day trip aboard the Gentleman.
Pete Banks from Oxnard caught a 12lb Lingcod on an overnight trip aboard the Mirage. *Using 12 oz. black and gold color Cribbs Jig at Santa Rosa Island*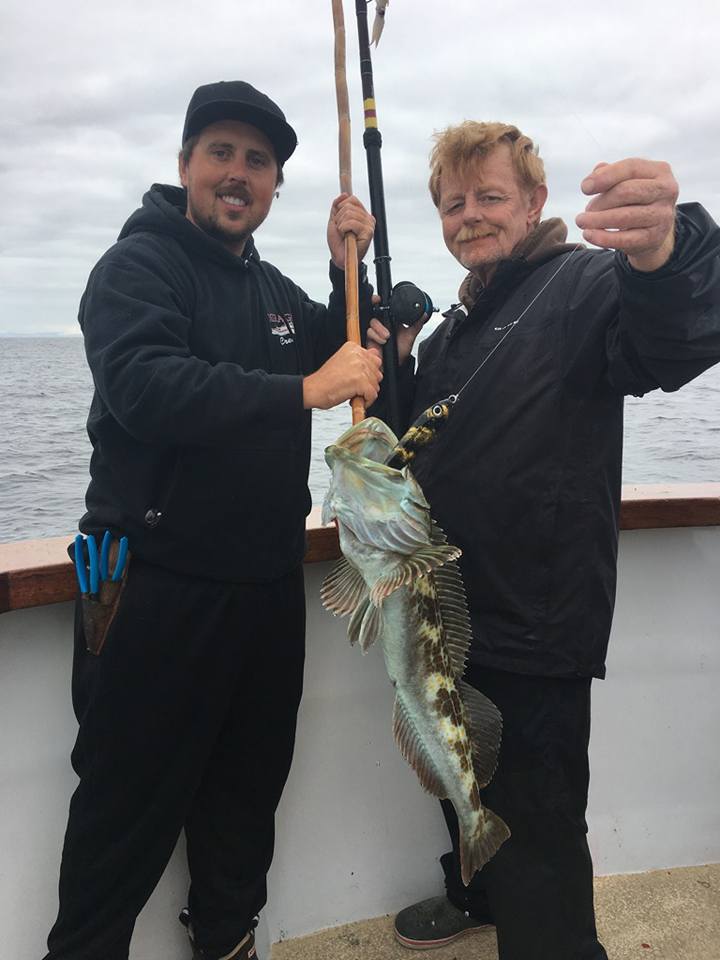 To see our up to date Fish Counts, go to http://www.channelislandssportfishing.com/fish-count
For more information or to book your trip, call us at 805-382-1612. You can also book at https://ciscos.fishingreservations.net/sales/