This weeks report will be much as it was last week with the exception of a very unusual catch by one of our boats.
Aloha Spirit catches an Opah
An EXTREMELY RARE and highly desired Opah was caught by Captain and owner of the Aloha Spirit while fishing for White Seabass at Anacapa Island last Friday. While "sight fishing" for White Seabass, captain Shawn noticed something swimming slowly on the surface ahead of the boat. As the boat approached the fish he noticed it was a large Opah! This fish is very rare for our area and as far as we know the first one ever brought to the docks at Cisco's. An Opah is a very unique and vibrantly colored fish usually caught far south of here. They are also seen well north of our location but a true rarity here at the Channel Islands. They are an extremely good eating fish that yields several grades of meat ranging from dark red, almost tuna like coloring to flaky white meat like you would find in a halibut. This multi-grade meat trait is not common in the fish world thus making it highly sought after. An Opah is also simply a beautiful fish with bright colors and an interesting body shape much like a sun fish. Catching an Opah anywhere is a prize but to catch one here at the Channel Islands is a once in a lifetime catch!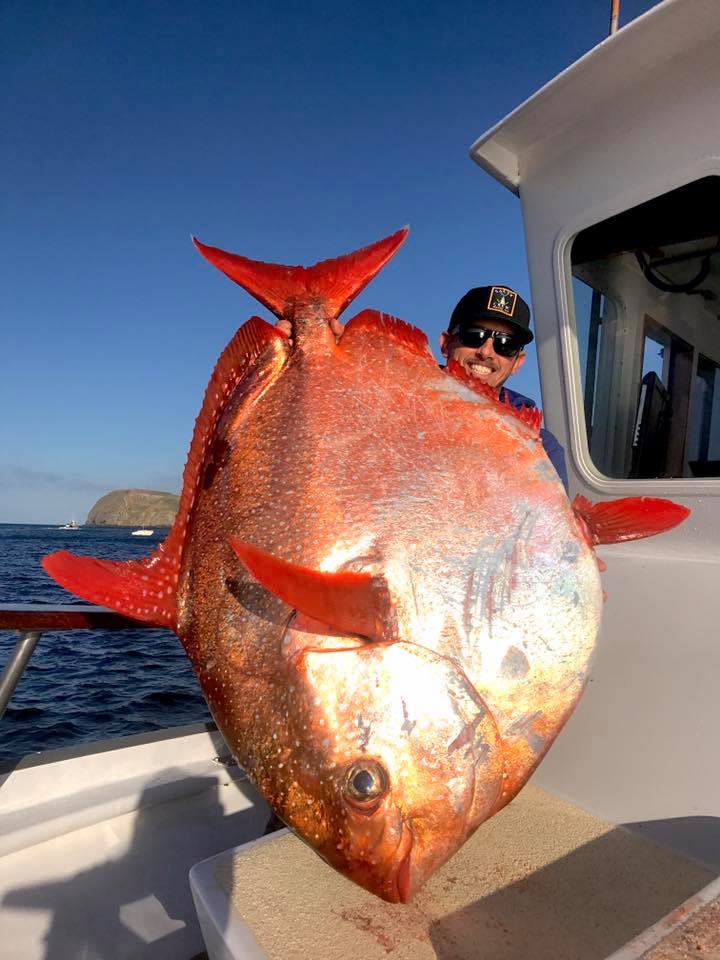 Windy weather again this week
The week started right off with a lot of windy weather that either kept the boats at the dock or made for some tough fishing.
Luckily, once our boats got through the channel and to the islands, they were able to find refuge behind the island itself. Also fortunate, the fish were biting in these few locations.
Early morning boats are still focusing on game fish in the morning before finishing the day Rockfishing. The later morning boats are catching mostly all Rockfish simply because its taken all day to catch a quality limit.
White Seabass Fishing
With that said, toward the end of the week, we did see the White Seabass bite pick up a bit. The fish are still outstanding quality, averaging 30 pounds, which is a very large average size. Large models are pushing 40 pounds and the smallest fish are in the low 20's. No "school fish" caught thus far. These are your 8 to 12 pound fish that we normally see early in the season.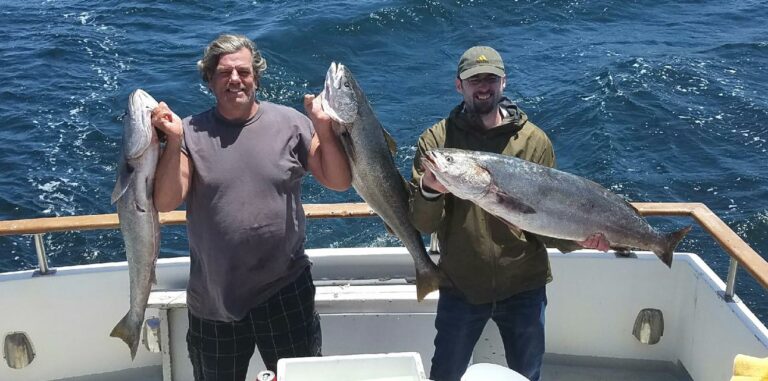 Our overnight trips that fish the outer islands, Santa Rosa and San Miguel Island, have been kept at the dock because of the weather. Those outer islands are exposed and outside the natural protection of Point Conception.
To sum things up, we had a successful week of fishing but had to battle the spring weather again. This comes to no surprise to our captains however. Spring fishing is almost always plagued with windy days, so this is simply par for the course. If things remain "normal" as they are now, we will see calm seas on the horizon. More specifically, the month of June is known for its calm flat sea. Yes, we expect "June Gloom", but welcome it with open arms.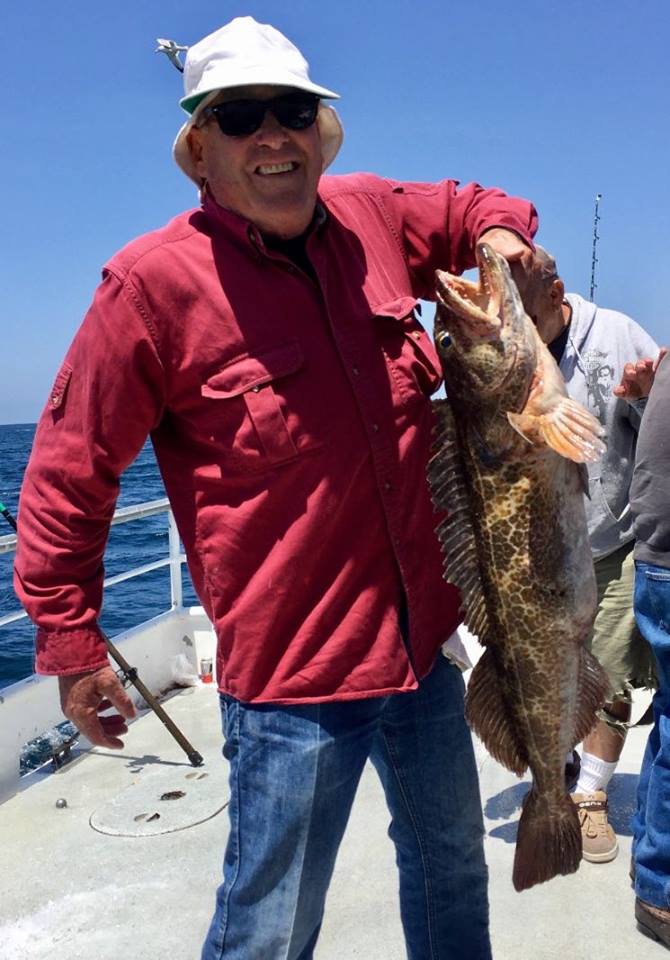 Whoppers:
1) Shawn Steward from Oxnard caught a 90lb Opah on a full day trip aboard the Aloha Spirit at Anacapa Island.
2) Shane Bowyer from Oxnard caught a 31lb White Seabass on a full day trip aboard the Cobra at Anacapa Island.
We have trips scheduled to depart daily! Call us at 805-382-1612 or book online! https://ciscos.fishingreservations.net/sales/