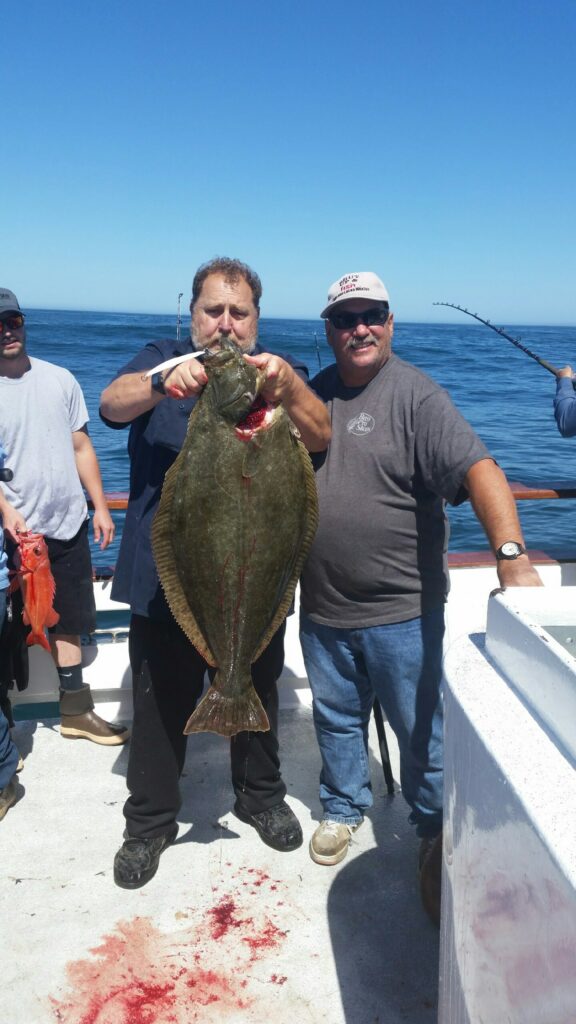 Channel Islands Sportfishing Fish Report and Whoppers for the week ending April 16, 2016
Whoppers:
1) Bruce Ericson from Malibu caught a 30lb White Seabass on a full day trip aboard the Island Tak.
2) Mark Sanchez from Oxnard caught a 26lb Halibut on an overnight trip aboard the Seabiscuit.
3) Jun Ylagan from Orange County caught a 15lb Boccaccio on a 3/4 day trip aboard the Gentleman.
4) Joe Burt from Oxnard caught a 19lb Sheephead on a full day trip aboard the Aloha Spirit.
Channel Islands Fishing Report:
This week high winds kept the overnight fleet at the dock early in the week. Some of the morning boats got out but things didn't really pick up until the end of the week. A couple of our full day boats found a school of White Seabass and managed to land a couple before they disappeared. With more and more squid popping up and fin bait becoming easier to catch we are sure to see more game fish in our counts in the coming weeks.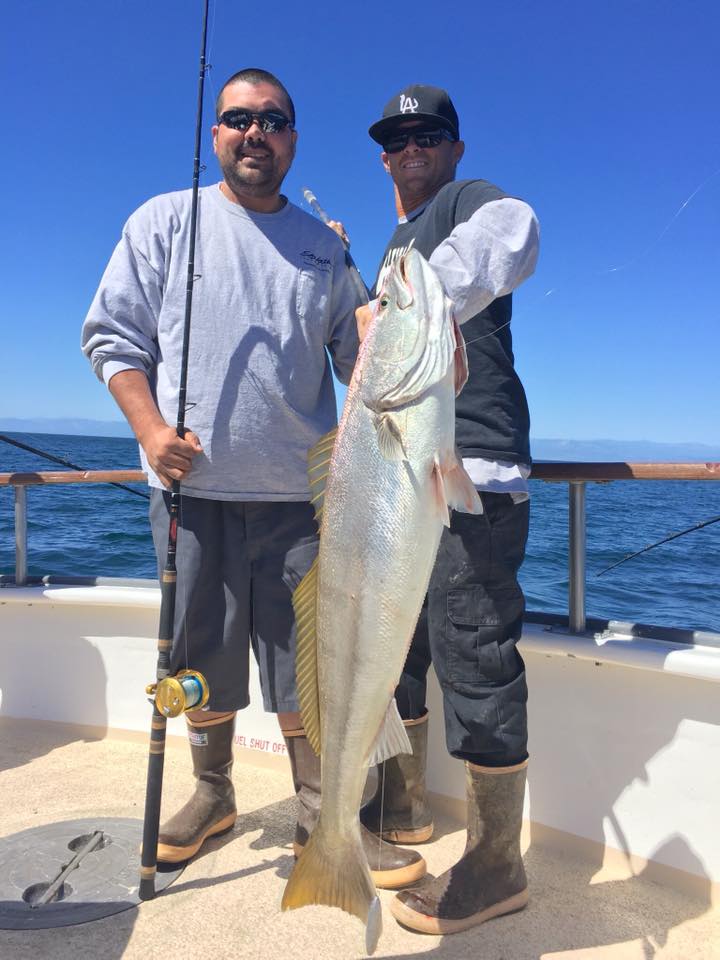 Lucky for us at the Channel Islands we always have excellent bottom fishing to back us up. Catching Red Snapper and other assorted Rockfish has been very good with not only good numbers but quality sized fish being bagged. Lingcod is also another popular catch aboard our boats and we had no shortage of these caught this week either. A hand full of Sheephead were also caught including some whopper sized goats in the 15-20 pound range. Halibut fishing has been slow but we did have one caught on an overnight trip while bottom fishing. Using a glow in the dark Lingcod jig, one lucky angler landed a respectable 26lb Halibut in the middle of a wide open Red Snapper bite.
For Fishing, Live Bait or any other information, call us at 805-382-1612.
Book your trip online! https://ciscos.fishingreservations.net/sales/
For up to date fish counts visit – http://www.channelislandssportfishing.com/fishcount
Thank you for fishing with us! We look forward to seeing you on water!
Channel Islands Sportfishing