September 11th, 2017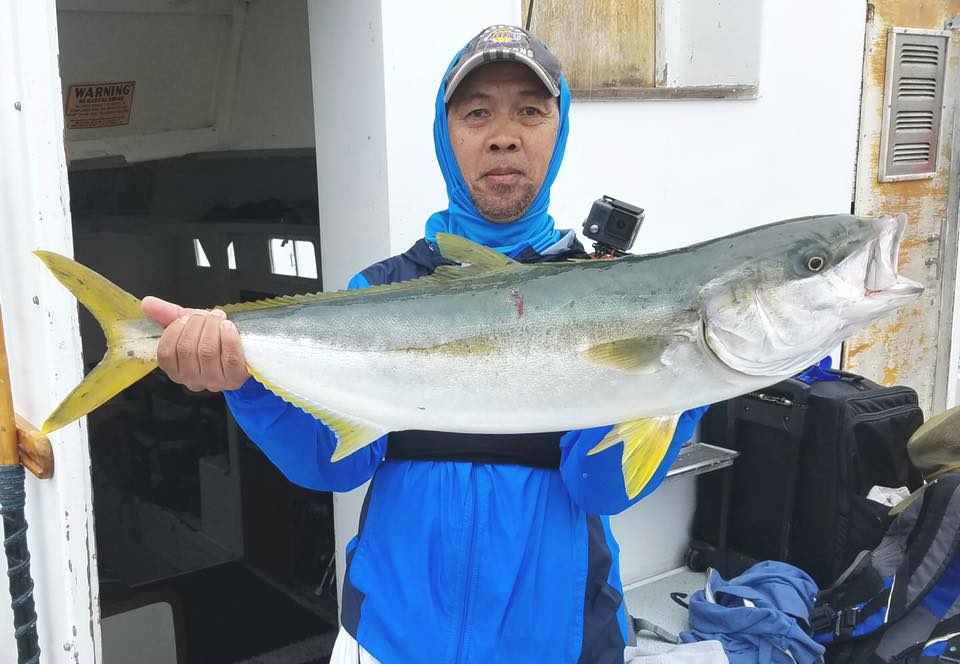 Yellowtail bite continues!
The Channel Islands bite for Yellowtail continues into September. The sportboats fishing the local islands continue to dominate in this regard. At either Anacapa or Santa Cruz Island, you can find schools of Yellowtail willing to bite. Mostly in the early morning hours but there definitely seems to be an afternoon bite too. They are biting surface iron and plastics, but the bulk of them are being caught simply flylining a sardine. The Yellowtail are still averaging 10-15 pounds, but some are in the high 20's.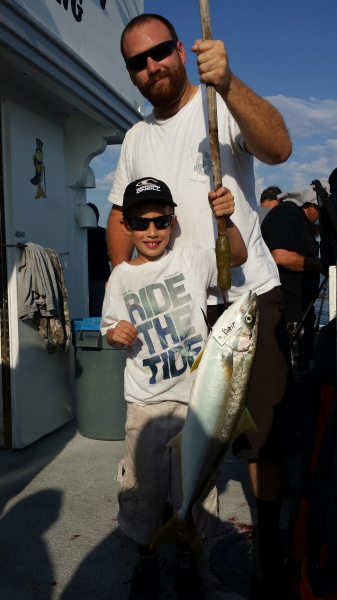 Random White Seabass were caught this past week.
Randomly mixed in with these Yellows are some late season White Seabass. We had a couple of days where we had White Seabass caught while fishing for Yellowtail. The water continues to warm up, so the likelihood of a resurgent Seabass bite looks dim.Sea surface temperatures are well above 70 degrees, and reported to be 73 degrees in spots at Santa Cruz Island.
Outer Island Rockfishing is consistent.
As far as our outer island boats, fishing Santa Rosa and San Miguel, they are still pulling in big Rockfish and Lingcod. We have had a couple trips venture out to San Nicolas and Santa Barbara Island in hopes of catching Yellowtail, but no bites. This week we also had an offshore trip report back from the Tanner Bank. They did hook 3 or 4 Bluefin Tuna, but managed to land only 1. Seems the Shark population out there is very healthy. On this trip, they did however, catch a bunch of quality Yellowtail and big Bonito.
September has been good so far.
Overall, this month has been very good to us so far. The fishing is basically the same as it has been for the past several weeks. The only major change is the boat loads. We went from full boats almost every day to minimum loads during the week and 3/4 full on the weekends. In other words, its a great time to come fishing if you like a lot of elbow room and like catching fish!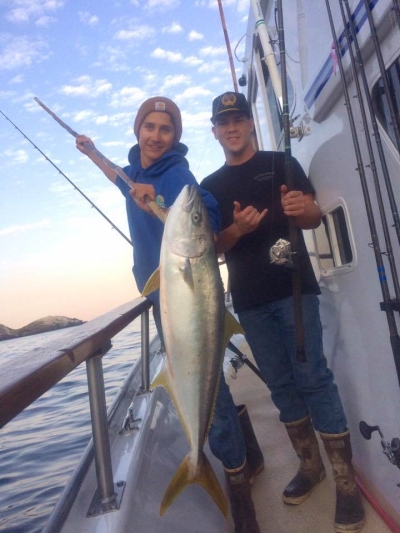 Whoppers for this week
Kelly Carlberg from Oxnard CA, caught a 25lb Yellowtail on a full day trip aboard the Aloha Spirit
Randy Corbin from Ventura CA, caught a 27lb Yellowtail on a 3/4 day trip aboard the Erna-B. (caught on surface iron)
Barrett Coffee (age 5) from Murrieta CA, caught a 11lb Yellowtail on a 3/4 day trip aboard the Gentleman. (1st Yellowtail ever, grandson of Craig Coffee the captain of our boat Gentleman)
Gage McKenny from Camarillo CA, caught a 21lb Yellowtail on a full day charter aboard the Island Tak.
Theresa Sampson from Ventura CA, caught a 26lb Yellowtail on a 2-day offshore trip aboard the Seabiscuit. (at Tanner Bank)
For current live bait information, gear information or to book a spot, call 805-382-1612.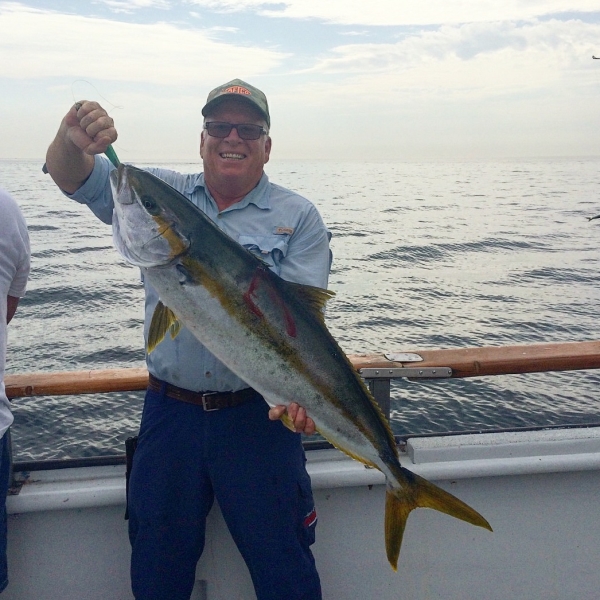 To see daily fish counts, check out our Fish Counts page – http://www.channelislandssportfishing.com/fish-count
To book a reservation, go to our online schedule and booking page – https://ciscos.fishingreservations.net/sales/
#FishCiscos