Fish Whoppers:
1) Trinity "Pita" Prieto from Quartz Hill caught a 9lb Lingcod on an overnight trip aboard the Pacific Islander.
2) Thomas Gutting from Moorpark caught a 35lb Yellowtail on a full day trip aboard the Aloha Spirit.
3) Mary Thompson from Oxnard caught a 7lb Calico Bass on a full day trip aboard the Island Tak.
Fishing Report:
Fishing is still pretty good around here if you're wanting to load the freezer with nice Rockfish and Lingcod. Bottom fishing has almost completely taken over for the most part with the exception of a hand full of Yellowtail.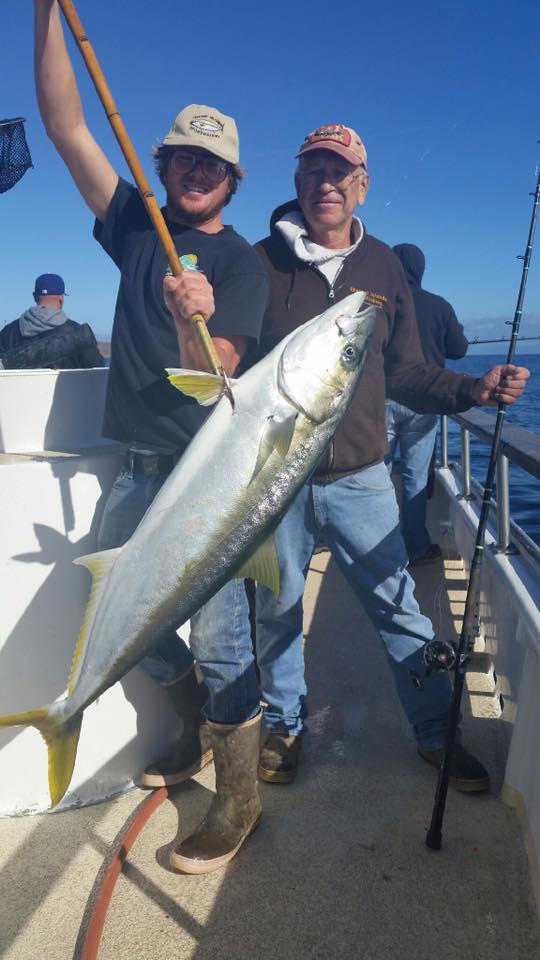 On days we decide to go surface fishing, we may manage a couple Yellows but most of the catch has been Calico Bass or big Bonito.
The Bonito have virtually overnight gone from 3 pounds to 6 pounds with bigger ones hitting almost the 10 pound mark. For those that don't know, Bonito in this class pound for pound will pull harder than just about anything around here. Great to eat too, especially if you like sushi.
But otherwise the fishing has been big numbers of most Vermilion Rockfish otherwise known as California Red Snapper. The local Lingcod bite has also taken off with 3/4 day and 1/2 day trips catching the highest numbers of Lingcod all year. This is common during the holiday season and will only get better as we approach winter.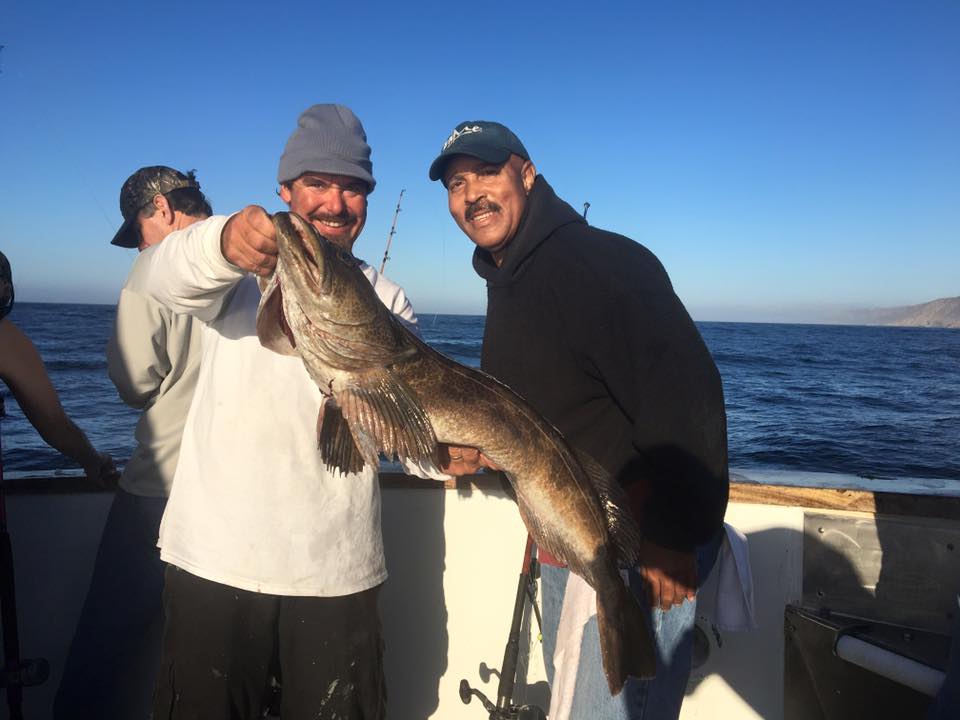 If you're in need of some good eating fish to stock your freezer with a chance of catching a late season Yellowtail, this is a great time to come fishing here!
We've also been stocked with Live Sardines for weeks now.
For live bait information, tackle recommendations, trip availabilities, feel free to call us at 805-382-1612. If you are just looking to book a trip, go to our schedule/booking page. https://ciscos.fishingreservations.net/sales/
We look forward to fishing with you!