With the warm water here, bait in the water and a south swell helping things out, the halibut are on the chew.
With close to 100 halibut for the week between the fleet, every boat from the Speed Twin ½ day to the Mirage 2 day have had the opportunity to put the steel to the fish.
(pictured – Last years World Record California Halibut)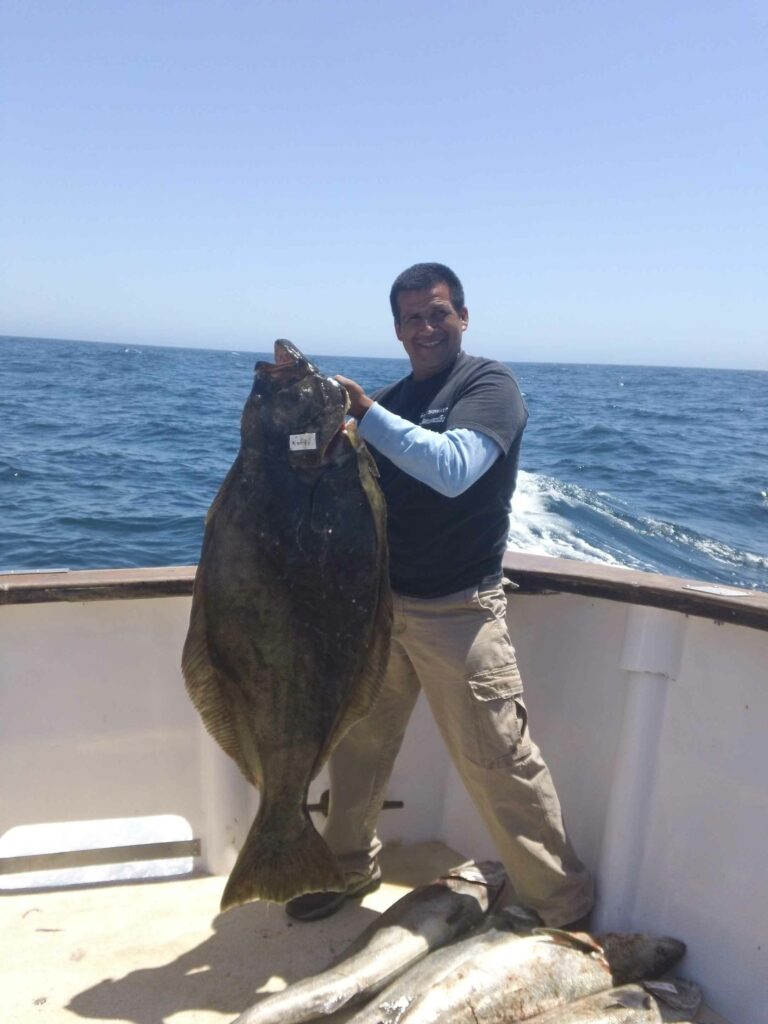 Outside of the butt bite, the calico bass have come out to play along with a few barracuda and the usual suspects dwelling on the rocky bottom. Don't forget about the mean lings! We had 99 for the fleet along with a solid count of 1653 rockfish and 17 sheephead in the bags. It's a great time to go fishing!
Call the landing today at 805.382.1612 to book your spot or simply reserve your next fishing adventure online at www.CISCOS.com!
Thanks from our staff and LETS GO FISHING!