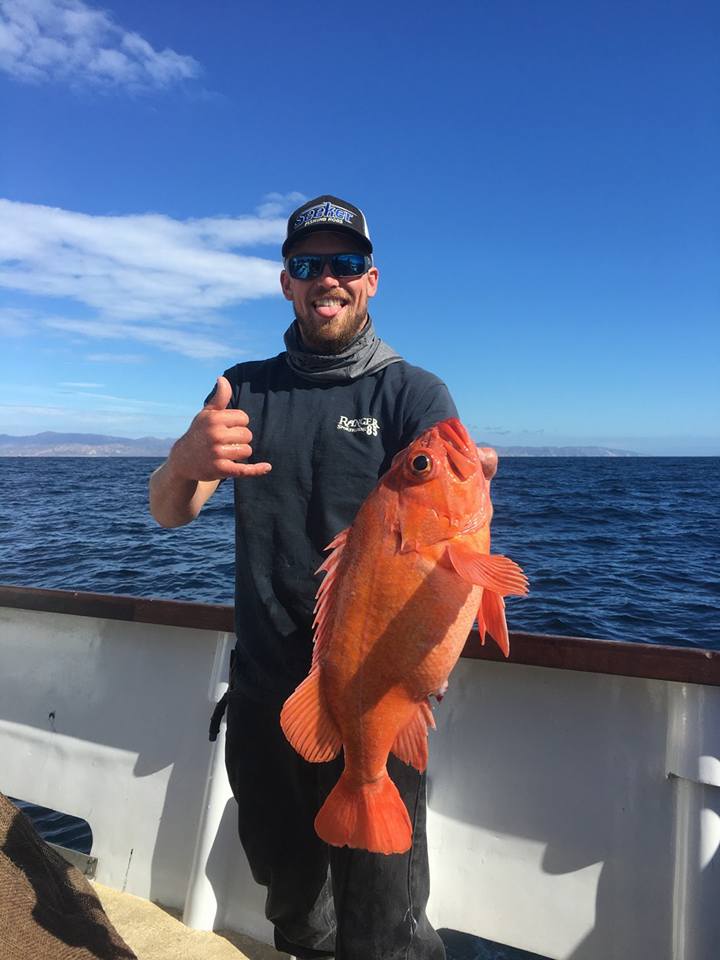 Jerry Stussman from Westlake Village caught a 14lb Lingcod on a overnight trip aboard the Mirage.
Robert Danelen from Sherman Oaks caught a 18lb Lingcod on a full day trip aboard the Aloha Spirit.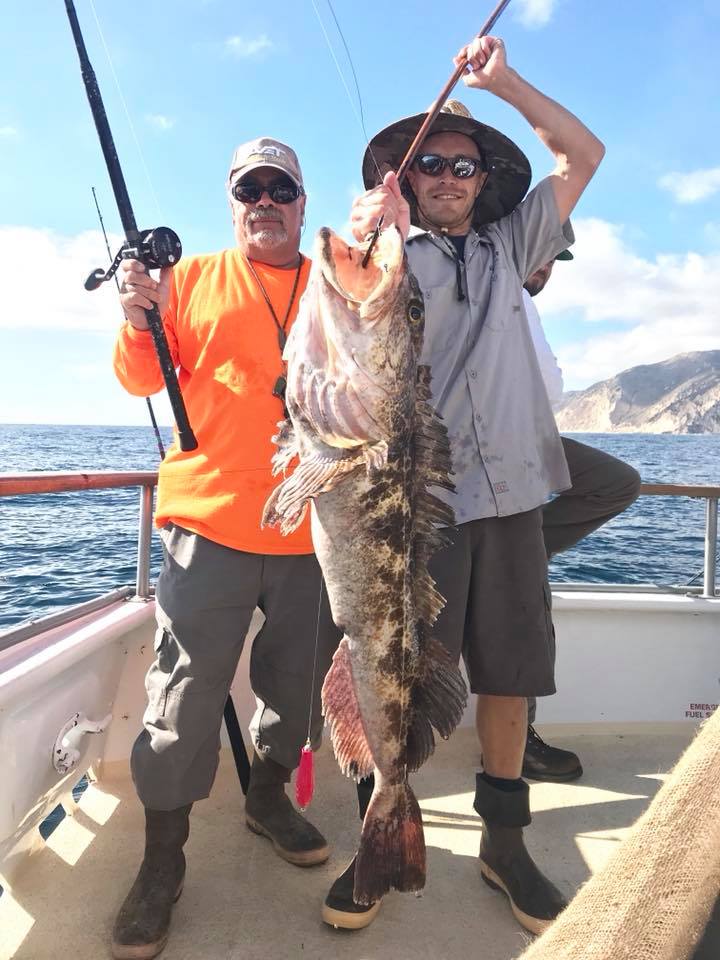 Channel Islands Surface bite slowing down?
Is mid-November when the Channel Islands surface bite shuts off? Or maybe not. Judging by this past weeks showing, or lack there of, it might be. Now, the weather played a role at the outer islands where we had seen some nice Yellowtail being caught, but the local islands were fine for the most part. We were just unable to catch many game fish this week.
Sure, a few token Yellows were caught but overall it has slowed down to a crawl. Not only were they not biting, but we are no longer seeing big schools of Yellowtail. Only a hand full of single "fish marks" on the up and down meter.
Yellowtail bite is not officially over yet.
With all that said, the Yellowtail bite is NOT officially over yet. Too soon to tell and we have seen too many times a bite shut off and think it was over when the very next week the bite picks up like nothing ever happened.
Anchovies are back due to the cooler water temperatures.
The water has cooled off enough to see the return of the Anchovy. Right now we have a mix of Sardine and Anchovy in our bait wells. No live squid, but there are good spots of squid showing up along the coast and at the islands. Commercial boats are working these areas and on occasion they will pass our boats a scoop or two to use for the day.
Be ready for Rockfishing.
But until further notice, be ready to come catch a bunch of nice Rockfish and Lingcod with the chance to go for Yellows. We have overnight trips that always catch quality Reds and Lings, but now we also have special trips going for big Lingcod departing Monday mornings. We just started doing our "lingcod specials" as we always do during the beginning and end of the season. Seeing Lings in the 20 pound class is not uncommon during the late fall season. Chances are good on any trip to see some of these prehistoric looking fish this time of year.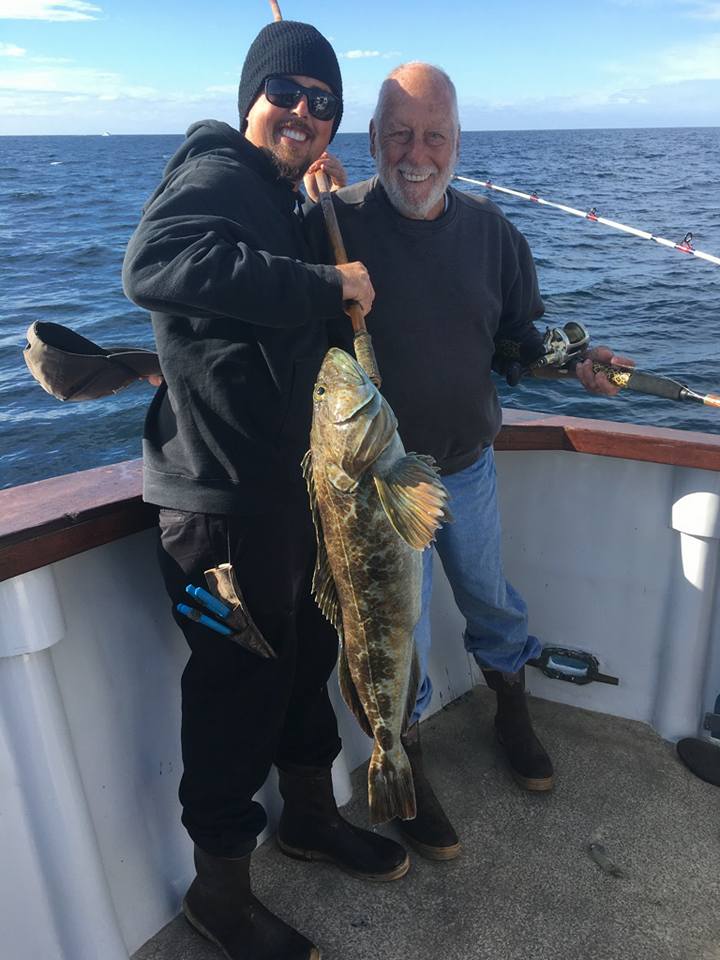 For any information on current conditions, live bait information or to book a reservation, feel free to call us at 805-382-1612.
To see our daily fish counts, click on this link. http://www.channelislandssportfishing.com/fish-count
To book your spot online, click on this link. https://ciscos.fishingreservations.net/sales/
#FishCiscos