It's that time of year again. Summer Halibut fishing in California. The big "buts" "barn doors" "flatties" – whatever you want to call them, have been in the counts in good numbers this past few weeks. The areas we fish are famous for producing giant California Halibut. Not to be confused with the giant Alaskan Halibut. CISCOS proudly holds the title for the World Record California Halibut caught in 2011 aboard the Mirage by local angler, Frank Rivera – 67.3lbs..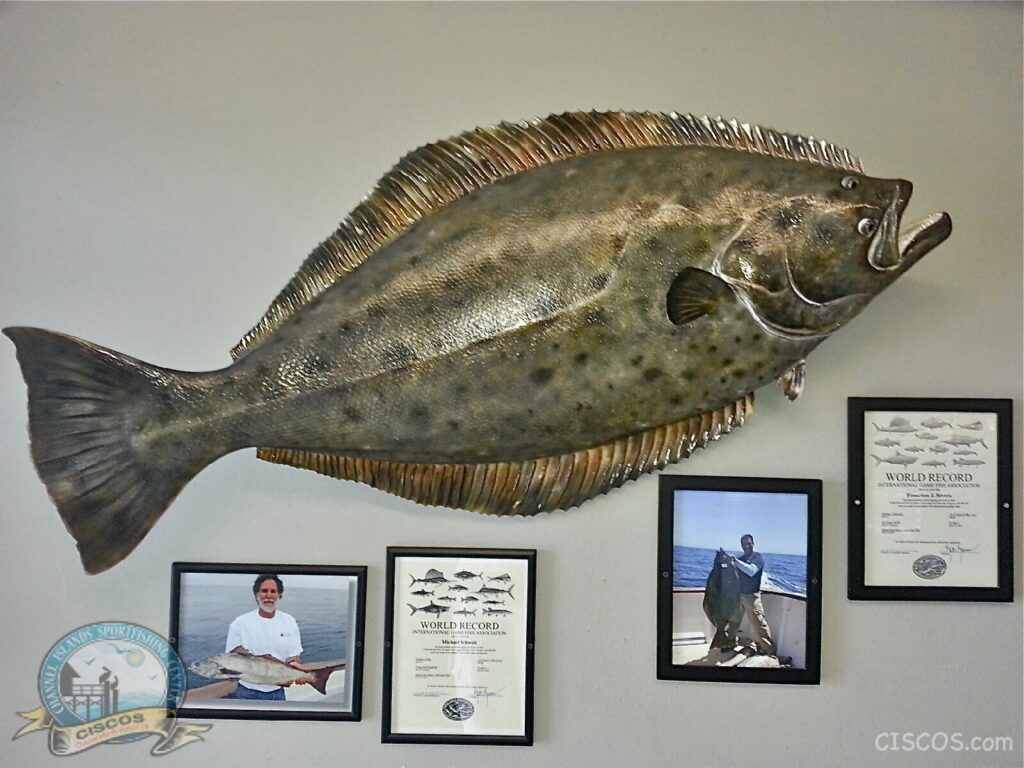 It is not uncommon to see 40 and 50+ pounders coming over the rails! This year is no exception. Here's one caught the other day, weighing in at 55lbs!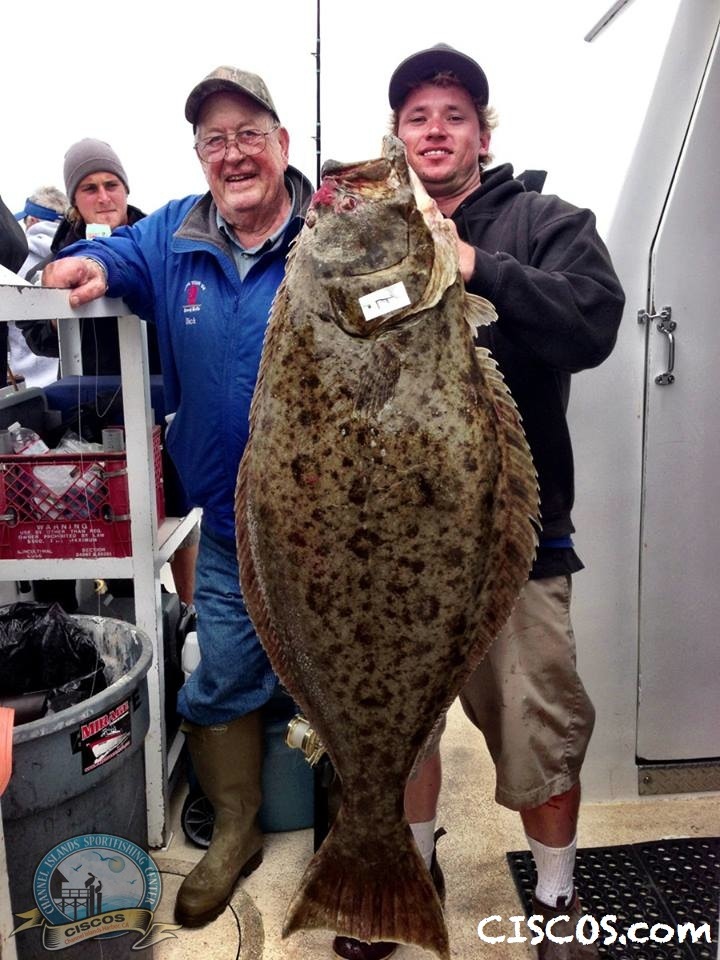 Here's a video from a recent 2 day fishing trip aboard the Mirage. They had an EPIC Halibut trip! 
To date for 2013, CISCOS fleet has reported over 300 so far this year!To see more pictures, check out our Halibut gallery.Need a fish recipe?
Interested in going fishing? Check out the CISCOS fleet!