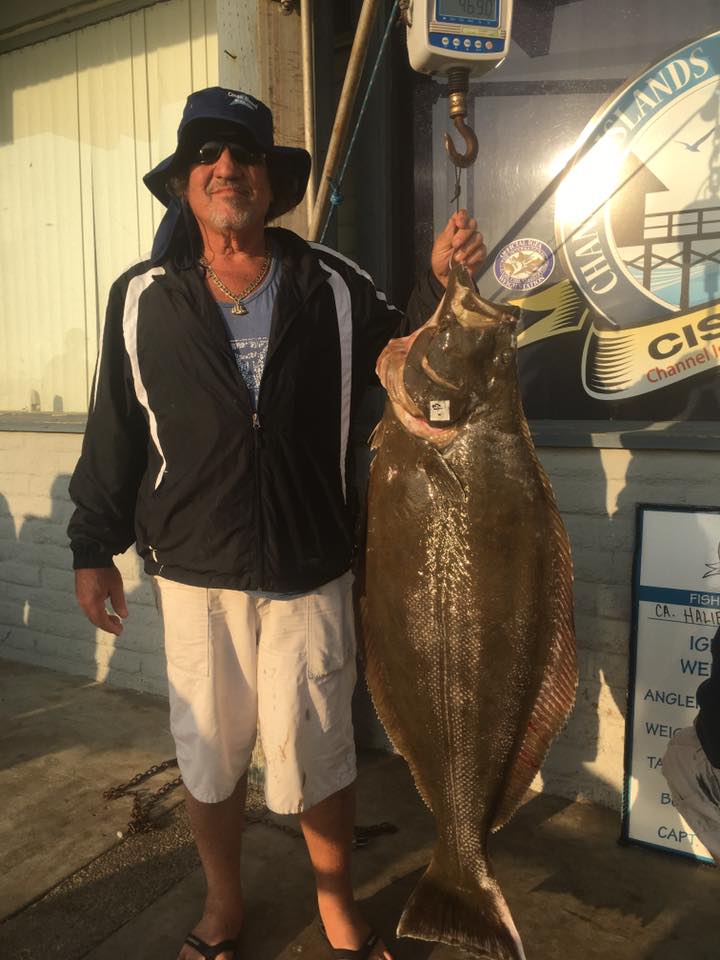 Summer time fishing the Channel Islands was good again this week.
Especially at the local islands Anacapa and Santa Cruz. The surface fishing for Yellowtail and Calico Bass has become a reliable bite as all the boats are gathering up and catching fish side by side. The Yellowtail are on the small side averaging 10 pounds but there are bigger models mixed in with them up to 20 pounds. The Calico Bass however are bruisers, probably averaging a legitimate 4 pounds. When your average anglers see's a 4 pound Calico they often overestimate the side and call it a 6 pounder. That is why we say a "legit" 4 pound average. Speaking of average, an average local island trip is focusing on top water fishing, and saving only the last hour or so for Rockfishing the deep water. Numbers have been pretty good, and anglers are being treated to an excellent summer bite. We are seeing a lot of youngsters on the boats these days too, and they are catching just as much as the parents they brought along.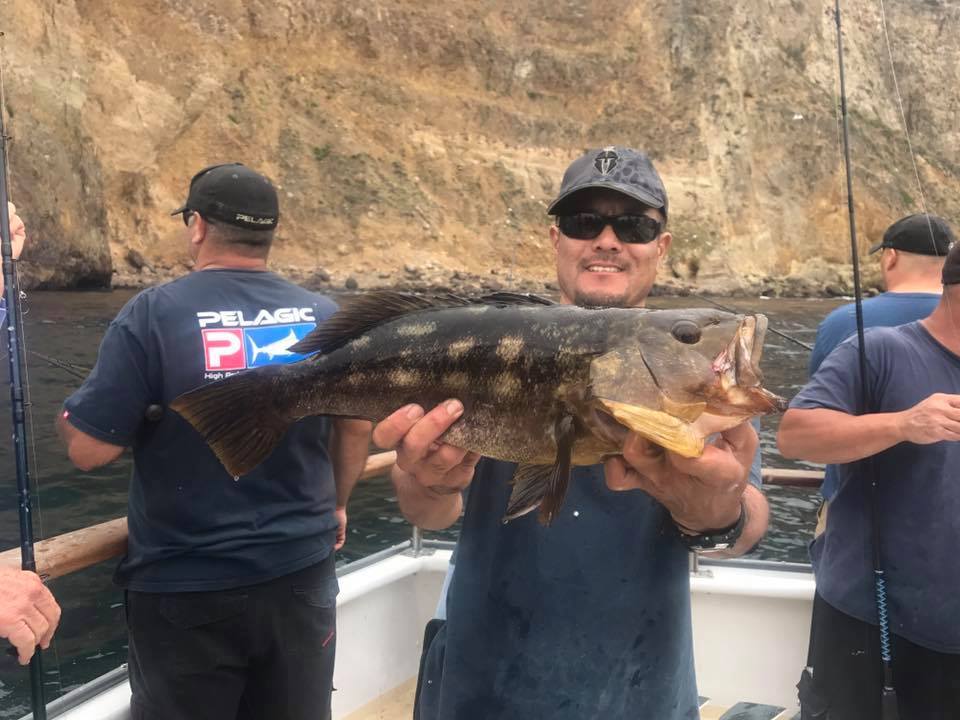 At the outer islands, the bite has changed a bit.
The overnight boats are still doing their best to catch some White Seabass or a bonus barn door Halibut, but it has been tough going. First off, catching live squid has become a chore and on some days our boats have been unable to find any at all. Trying different locations is key to getting back on the fish, and that is exactly what one of our overnight boats did this past week. A change of scenery was in order so instead of going to Santa Rosa Island, where fishing had been so good, we made a run to San Nicolas Island to test those waters. We were pleasantly surprised to find immediately upon arrival, schools of large model Yellowtail biting. The bite was short but sweet, leaving the rest of the day to enjoy some shallow water bottom fishing "San Nic Style". This island is known for big Sheephead and monstrous Whitefish.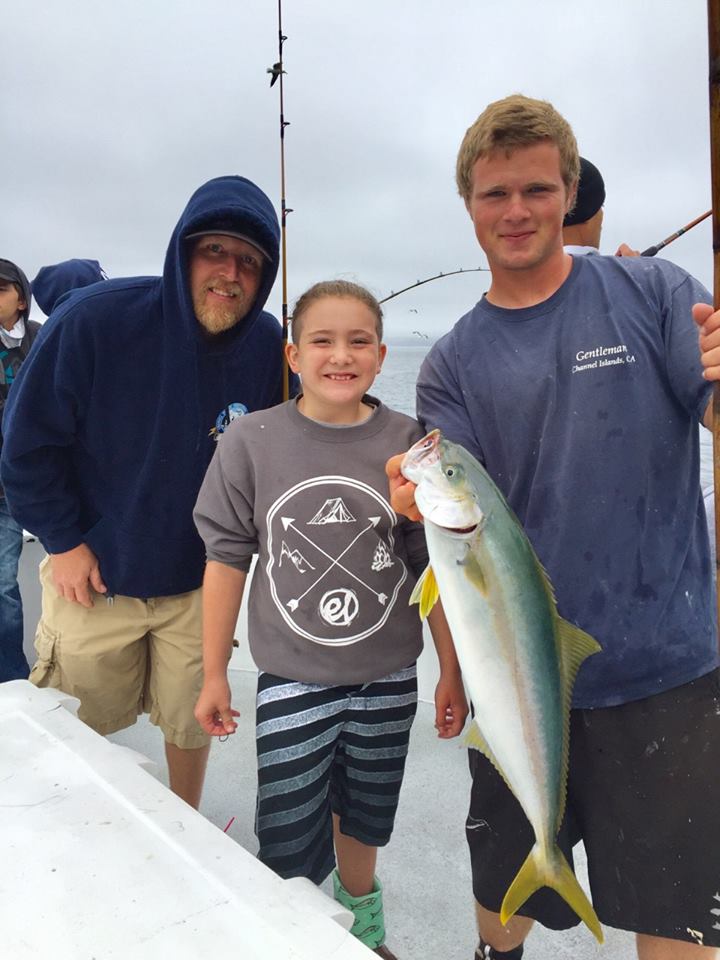 So, all in all, this week was a fun one. It had its ups and downs but overall fishing was outstanding and the weather was simply perfect. It seems no matter where you go or what trip you pick, your chances of catching that fish of a lifetime is absolutely possible. Yellowtail and White Seabass are still everyone's target species, but if you don't get yours, we have great bottom fishing for Reds and Lings or a bag full of Calico Basss that any bass angler would be stoked to possess.
Weekly Fish Whoppers
1) Sienna Peterson from Colorado Springs (age 10) caught her first Yellowtail (10lbs) on a 3/4 day trip aboard the Gentleman. Caught while flylining a sardine with 2/0 mustad live bait hook, at Santa Cruz Island.
2) Neil Werner from Los Angeles caught a 48lb Halibut on an overnight trip aboard the Mirage. Caught on a dropper loop rig with live squid, at Santa Rosa Island.
3) Bob Young from Oxnard caught a 35lb White Seabass on a 3/4 day trip aboard the Erna B. Caught on a carolina rig with 1/2oz egg sinker and live Sardine, at Santa Cruz Island.
4) Nicole Kinser from Bakersfield caught a 19lb White Seabass on a full day trip aboard the Cobra. Caught using a dropper loop rig with live sardine, at Anacapa Island.
For information on current conditions, live bait availablity or to make a reservation, call us at 805-382-1612.
To just book on online reservation, go to this link https://ciscos.fishingreservations.net/sales/
To see our Fish Counts, click on this link http://www.channelislandssportfishing.com/fish-count
See you on the water!!