It is now officially Summer and we're celebrating up here at Channel Islands Sportfishing with some awesome fishing! When I wrote the post for last month, we were celebrating the arrival of the White Seabass. I rode a 2 day Western Outdoor News charter on the Ranger 85 the first week of June where we rang in the new month with 2 day limits for 27 anglers! The hot bite has spread all across our waters with day boats scoring at Anacapa and Santa Cruz islands.
Our outer island boats have been doing well too. On June 16th, the limit for White Seabass went up from 1 fish to 3 fish per person. The Mirage took full advantage of the new limit and posted a full limit of 3 Seabass per angler on their June 18th overnight trip! The Seabiscuit got limits as well on their June 18th overnight trip. Then the Mirage did it again on their June 30th overnight trip for 29 anglers. Most recently, hints of a beach bite building up is creating the potential to score this prized fish even on our half day trips.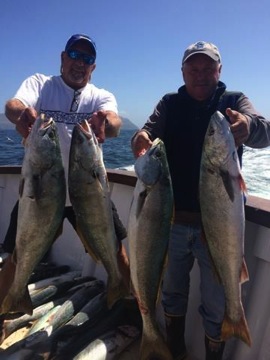 June also means that the kids are on Summer break. We've been seeing more kids out on the boats and we absolutely love it! If you are new to fishing, we recommend starting with our 1/2 day or 3/4 day boats, the Speed Twin, the Gentleman and the Erna-B. The Speed Twin goes out daily from 8am to 4pm. The Gentleman departs daily at 6am – 4pm, and the Erna B departs at 7am and also returns around 4pm. Last month, these boats caught barracuda, rockfish, lingcod, sheephead, sand bass, calico bass, halibut and white seabass! These captains and crews like taking out kids and showing them a good time on the ocean. You don't have to know anything about fishing, and they will make sure that you catch fish! And because we know everyone is on a budget these days, come out and take advantage of our Kids Fish Free days every Friday (during the summer) on the Speed Twin and Gentleman (1 child free per paid adult).
Here are some great catches by our young anglers last month…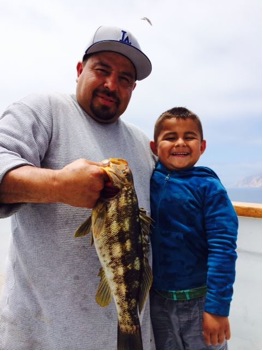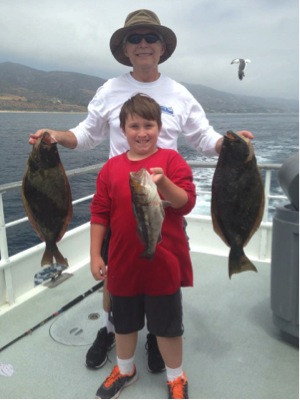 For July, we're only expecting more of the same. Recently, the water has been a balmy 71 degrees in the inshore waters around the islands. Anglers choosing to fish surface irons or plastics are getting bit. Yellowtail have been breezing through and some anglers have been lucky to hook into one while fishing for calico bass. Inshore at the outer islands is starting to show some of those big halibut we're famous for (the world record California Halibut was caught here). The Seabiscuit caught a 53 lb. halibut on their June 21st trip, and the Ranger 85 caught one topping 50 lbs on their last trip.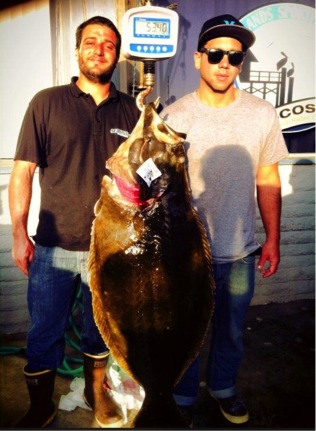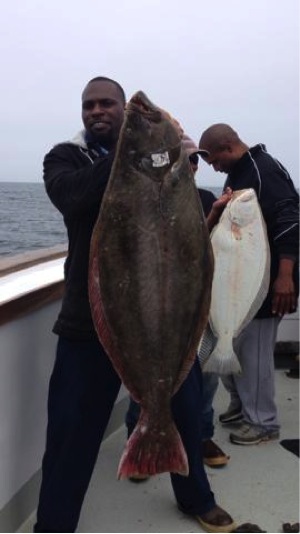 The weather is warm, the bite is hot, and we look forward to showing you a fantastic time on the water this summer. Check out the schedule for trip availability or call us at 805-382-1612.
Come fish with us!