Randy Corbin from Ventura CA caught an 18lb Yellowtail on the Erna-B using live squid on a dropper loop.
Leo Sanchez from San Luis Obispo CA caught a 30lb Yellowtail on the Aloha Spirit using a sliding sinker and live squid.
Danny Romo from Bakersfield CA caught a 25lb Yellowtail on the Aloha Spirit.
John Knoble from Lancaster CA caught a 25lb Bluefin Tuna on the Mirage 2-day trip to outer banks.
Mary Thompson from Oxnard CA caught a 14lb Sheephead on the Mirage using a reverse dropper loop and dead squid.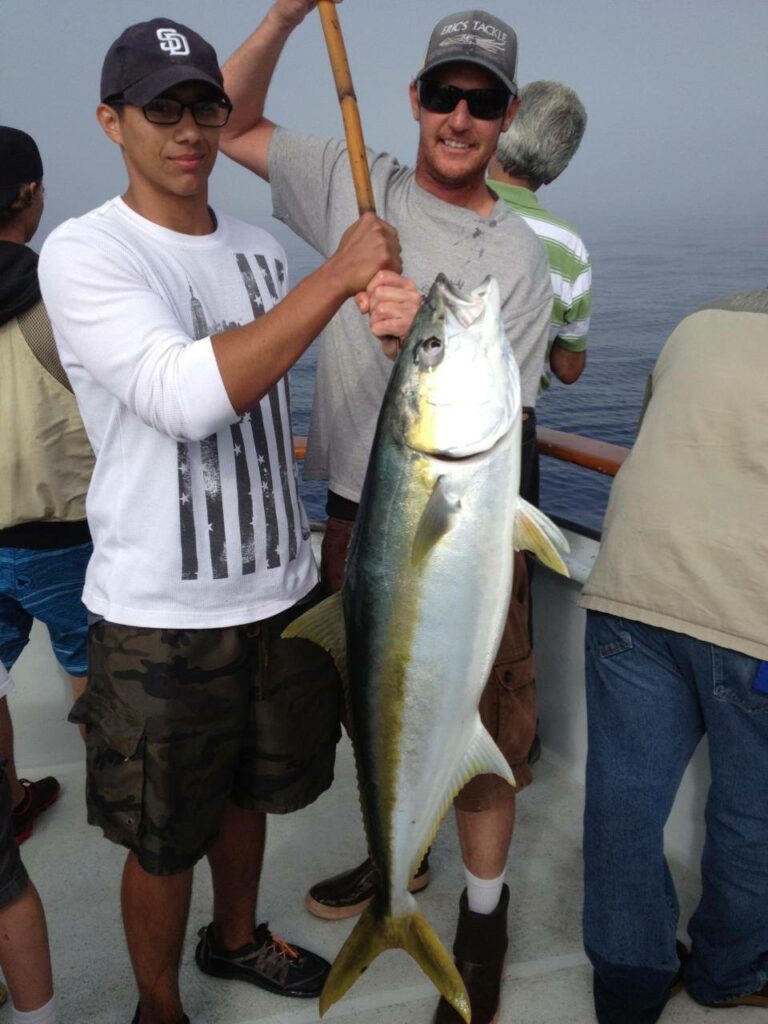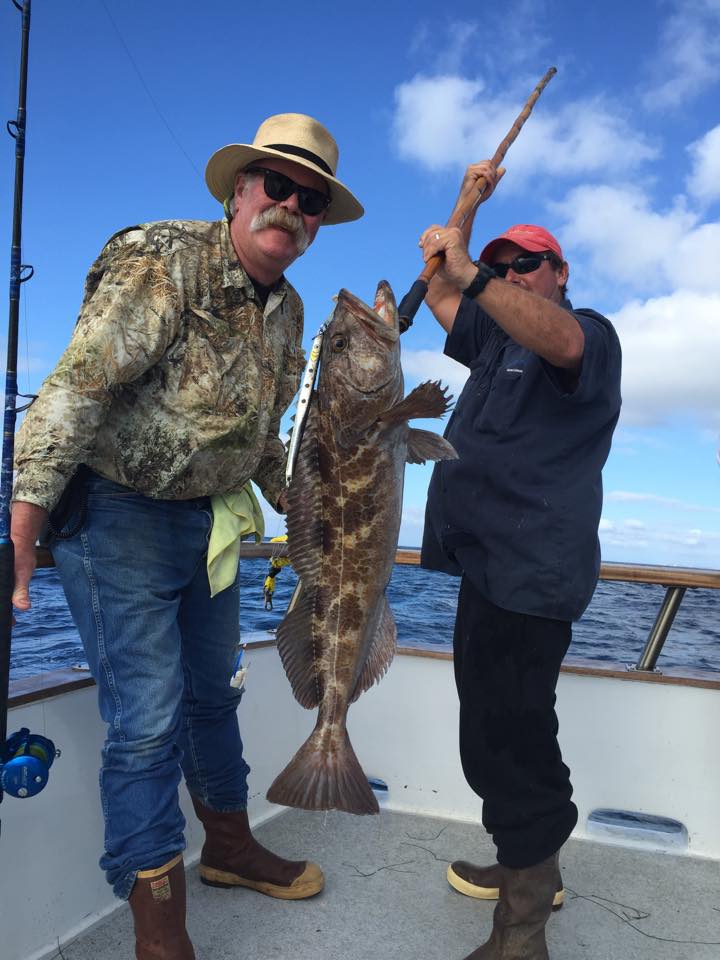 ~~~~~~~~~~~~~~~~~~~~~~~~~~~~~~~~~~~~~~~~~~~~~~~~~~~~~~~~~~~~~~~~~
Our extended summer continues to roll on here at Cisco's. The coastal and island water temps well above normal for this time of year. Reports of 74 degree water in the channel and backside of the islands. Yellowtail on floating kelp paddies are being seen and caught on occasion. The best yellowtail bite remains off the Malibu coast with fish ranging from 20-30lbs. Huge schools of yellowtail breezing through the fleet, bending rods as the travel through. Fish continue to bite the dropper loop squid or sardine. Some fish are also being caught on the slider rig using a 1/2oz to 1oz egg sinker straight to the hook and a live bait. Jig fish also biting!

Besides the yellowtail there also seems to be plenty of halibut on the fishing grounds. A barn door halibut caught in the middle of a yellowtail flurry is not an uncommon scenario. If you're looking to get in on this bite before it's over, be sure to call and speak to someone at our landing. We are going to recommend an early morning trip leaving as early as 4am or as late as 7am. We will of course keep you up to date on the latest tackle requirements and rigging used to catch fish.
Of course the game fish don't bite wide open every day, so bottom fishing or calico bass fishing in the kelp has been a solid backup fishery. Our boats have enjoyed a wide variety of both shallow and deep water bottom fishing catching nice rockfish, lingcod, sheephead and ocean whitefish. For those anglers wanting to bass fish, the Calico bass bite has been simply off the hook! They are biting the plastics and live bait, but reports of simple lead head fishing with strips of squid putting up the biggest numbers.
The outer island scene is starting to ramp up as well. This week we welcomed back the Coral Sea to our fleet after a long summer down in San Diego. They ran there first overnight and full day trips this past weekend. Of course we have several boats running overnight and multi day trips here at Cisco's this time of year. Toward the end of this month, we welcome back the largest boat in our fleet, the Ranger 85. She will kick start her fall season at Cisco's running the first of many multi-day trips at the end of October. Speaking of multi-day trips we had one this past week on the Mirage. They fished the outer banks on a recent two day trip, hauling in several yellowfin and bluefin tuna. At the banks offshore here in the Channel Islands area, we have access to radical bottom fishing in the same zone. Huge rockfish, sheephead and lingcod were caught on this vary same trip. The Ranger 85 will hope to capitalize on this extended offshore fishing season by running 2 and 3 day trips with regularity until either the fish depart or we catch them all!


(Take A Kid Fishing!)
Till next week, stay tuned!
Let's Go Fishing!
For information or to make reservations, call us at 805-382-1612. Online booking is always available. Click HERE for schedule and booking.