WHOPPERS AND REPORT FOR WEEK ENDING 08/30/2015

Whoppers of the Week:
1) Dave Valenzuela – Ventura caught a 45lb Yellowtail on the Mirage.
2) Don Wilson – Oxnard caught a 35lb Yellowtail on the Erna B.
3) Patrick Dotsy – Ventura caught a 32lb Yellowtail on the Speed Twin. (1st Yellowtail & Jackpot ever)
4) Kevin Reynolds – Oxnard caught a 24lb Yellowtail on the Cobra.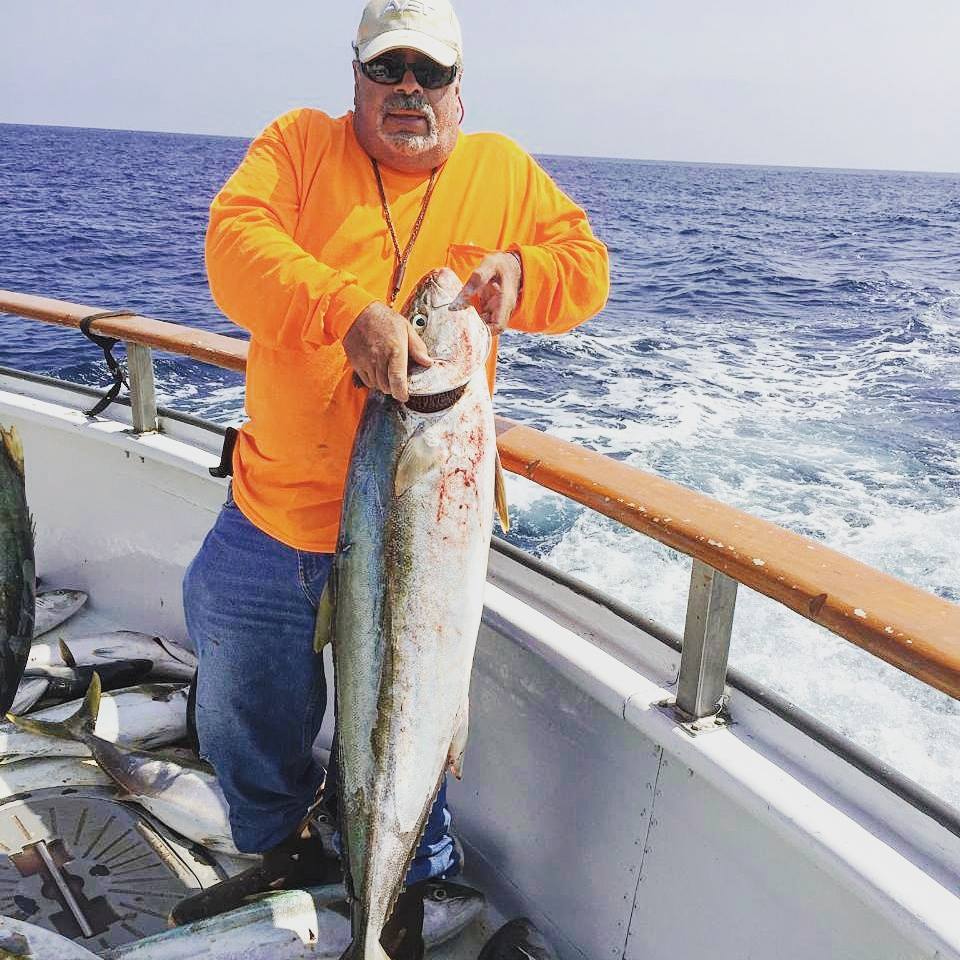 Hopefully things mellow out and we can get back on the fish as there are new schools showing up all the time at both the local islands and coastal zones.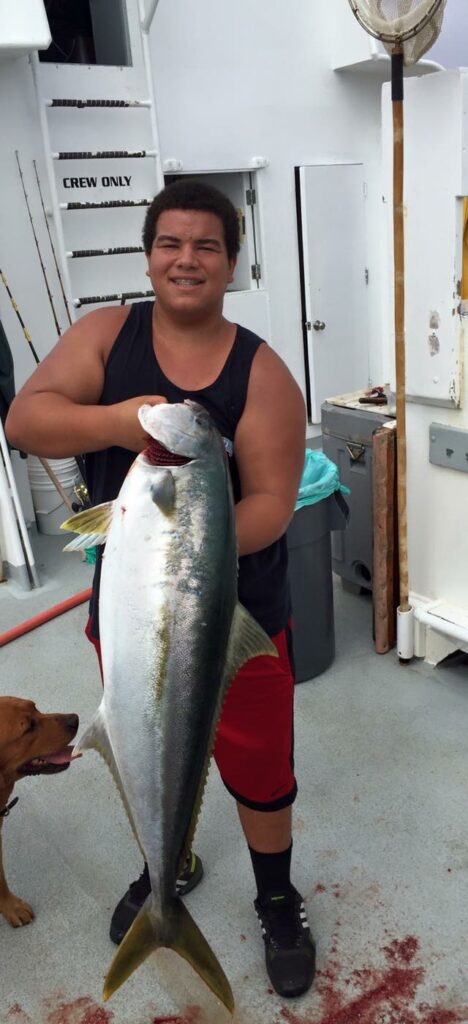 Other notable catches came from a an offshore trip that came back with Yellowtail, Bluefin, Yellowfin and Skipjack Tuna.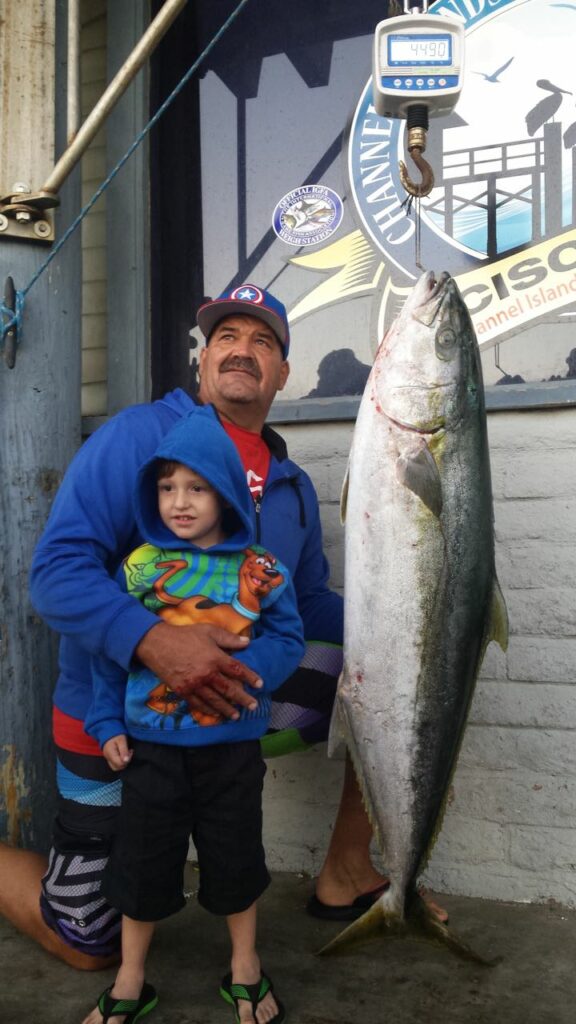 Basically, all of our boats are targeting Yellowtail so everyone come prepared with the proper tackle. If you need to rent a rod and reel combo, know that we have upgraded our equipment with AVET reels. We have some of the best rentals available so rent a rod if you're not confident in your own.
This year is definately shaping up to be an epic one! #ElNino2015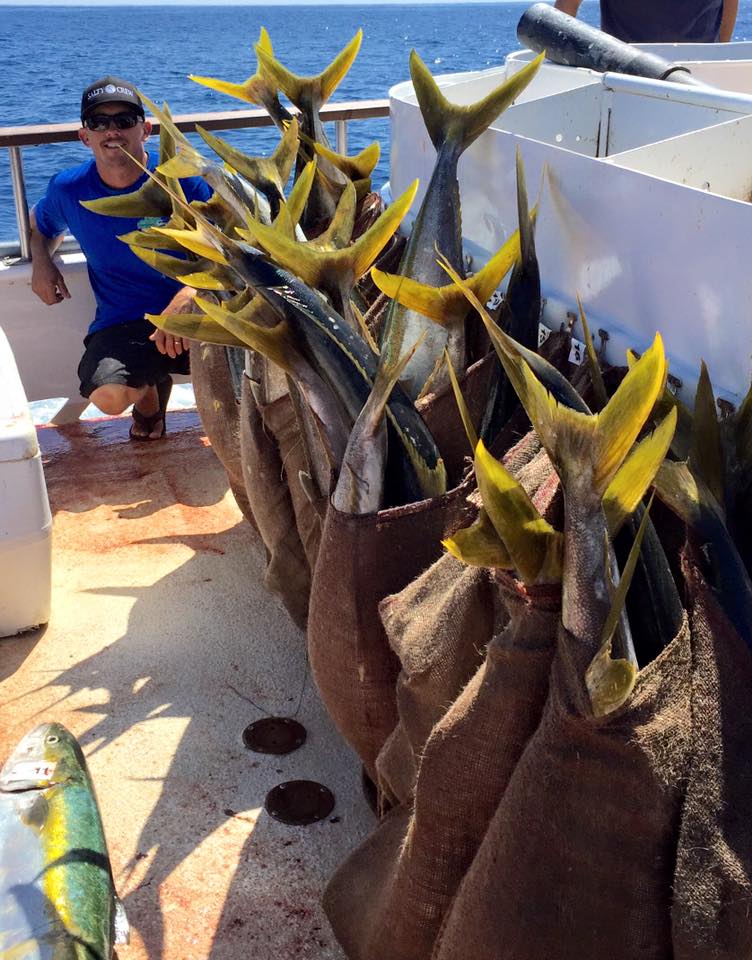 For more information, you can call us at 805-382-1612. If you just want to book your trip, we have an online booking page. Click here for all available trips.