We set out in the afternoon on a typical whale watching trip intent on encountering the Gray whales migrating south.
The trips of late have been spectacular with incredible weather and consistent sightings.
When we cleared the breakwater, besides being met by an extremely calm ocean, something seemed awry.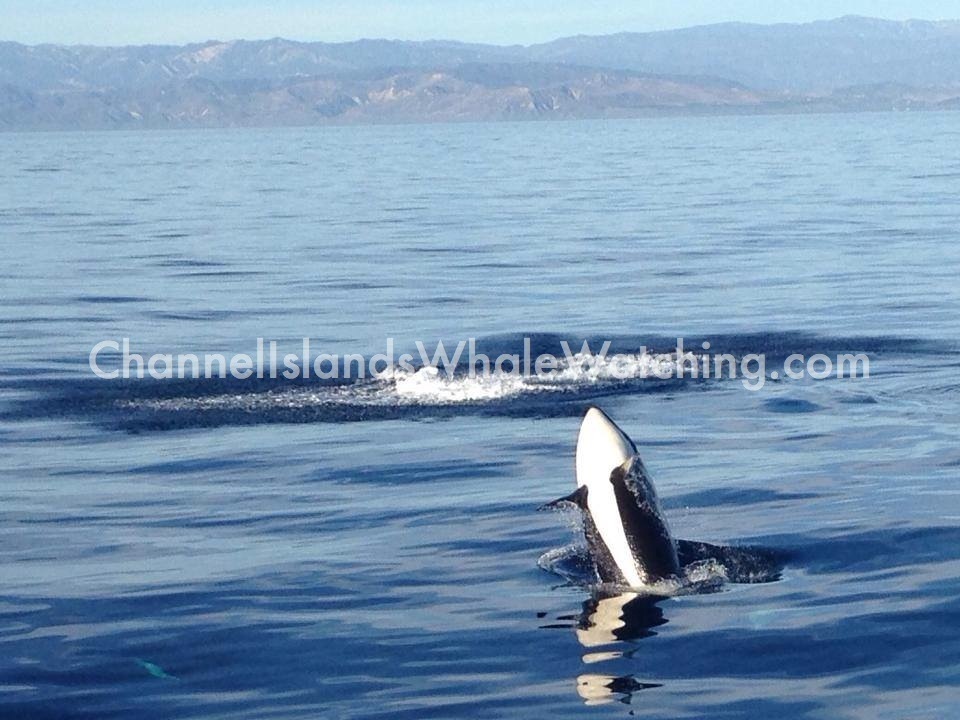 Having spent my entire life on these waters leading trips, there existed a different kind of calm…an eerie unnatural calm.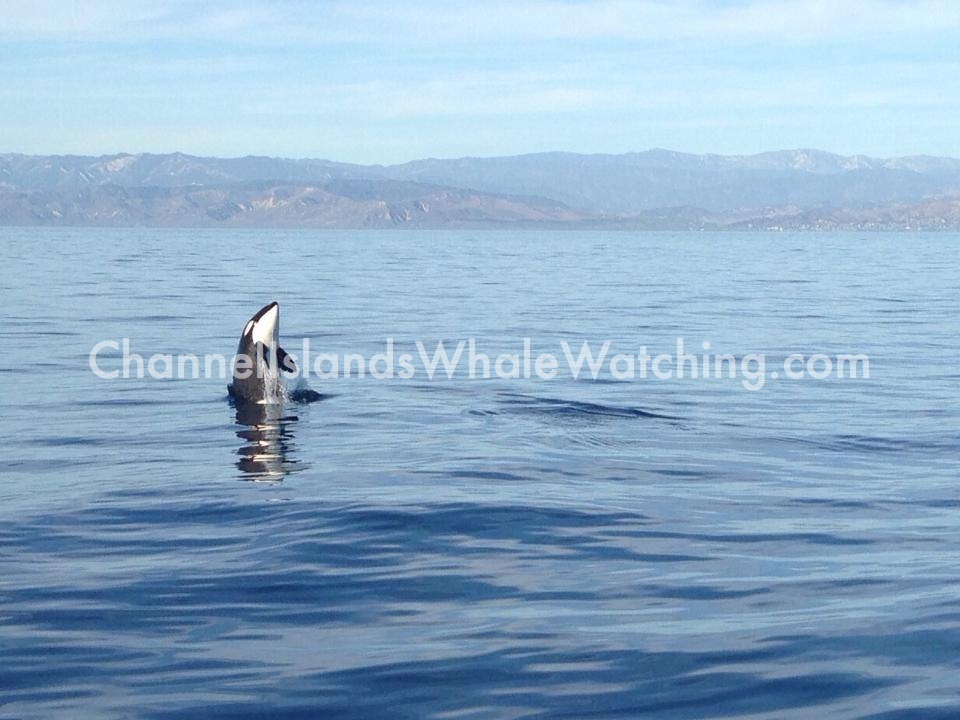 We had returned from our morning trip, just a half hour prior leaving behind a channel filled with south bound whales and massive pods of common dolphin. Sea lions were observed in every direction…but not now.
This type of still, this calm besets a region with a top predator in the area.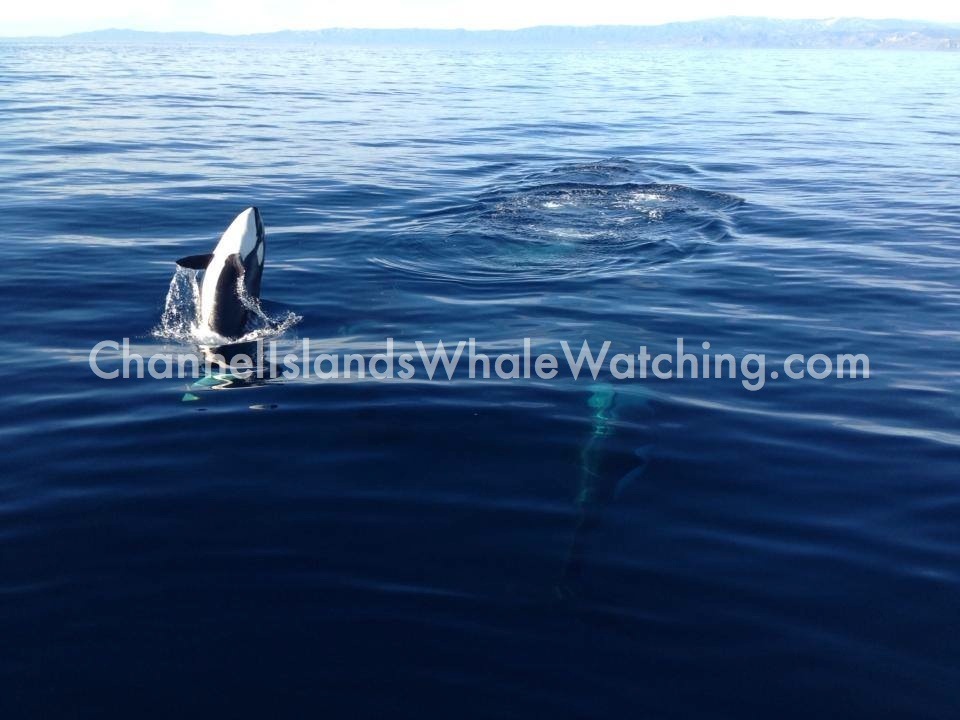 Something was around that has swiftly voided all life, and has sent sea lions scampering for higher ground.
Then, off on the horizon several miles away, make no mistake, the tall dorsal sail of an adult male Orca.
Nothing can begin to describe the feeling when this apex predator lands squarely in the field of view of your binoculars.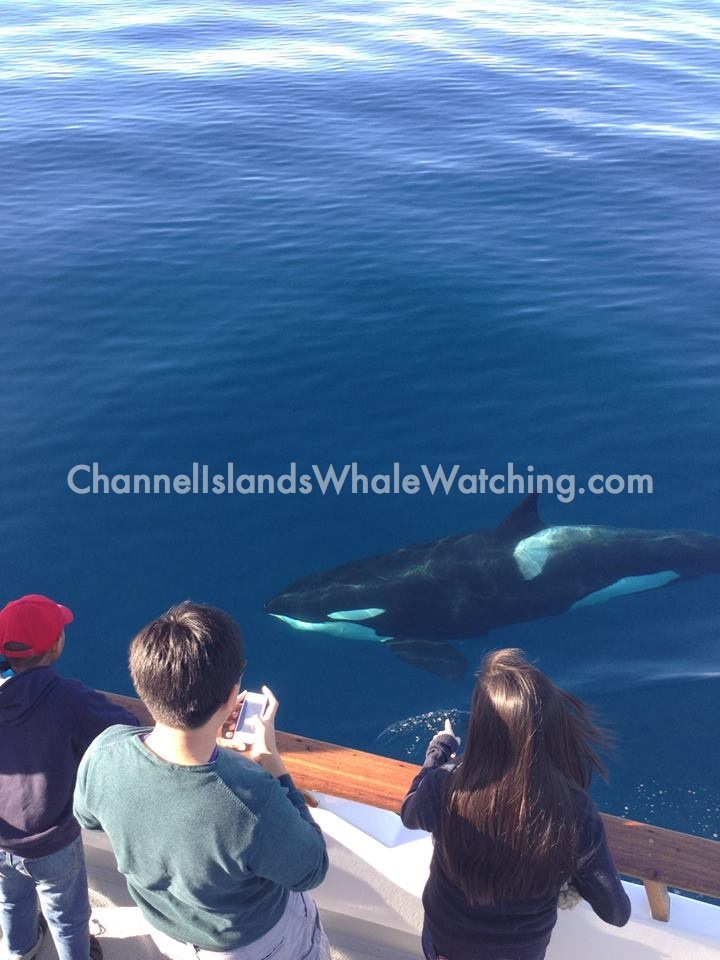 It's like winning a jackpot on a slot machine…just a feeling of excitement and awe all wrapped into one.
We traveled some 3 miles to catch up to what would ultimately be a pod of 7 of the most curious, playful and interactive Orcas I have had the opportunity to observe.
For 2 solid hours we tracked along with them often stopping as they approached us, curiously rolling over looking at all those onboard.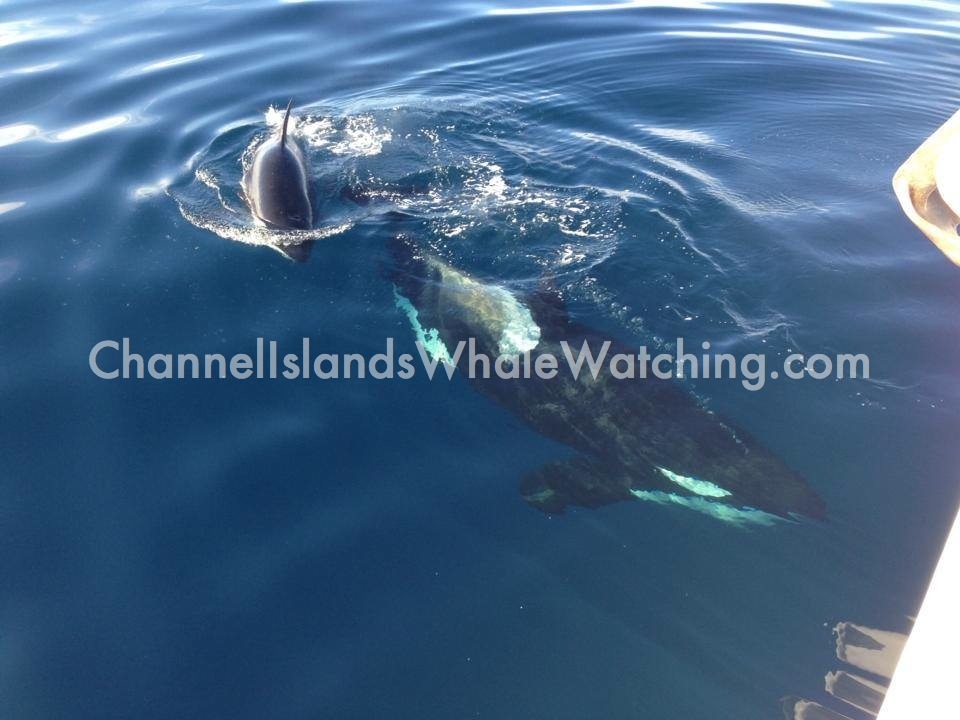 It was one of those encounters I will take with me the rest of my life.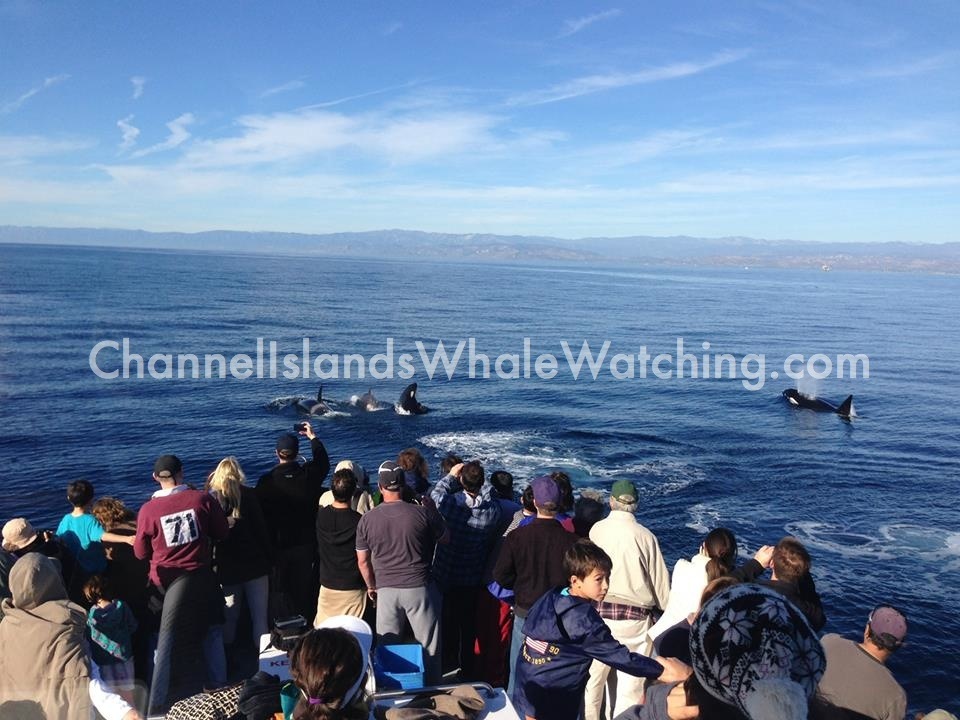 This is our second encounter in as many days.
We are out daily…enjoy the images.
Capt. Frank
Thank you for visiting our blog. We look forward to you joining us on your next aquatic adventure. A 50%-off coupon is attached which is valid for one year. By sharing this link through any social media such as Facebook any of your friends or family members will be able to receive this 50% coupon as well.
Click on the coupon below and become a member of the POD where you will receive exclusive offers and promotions. We look forward to seafaring with you.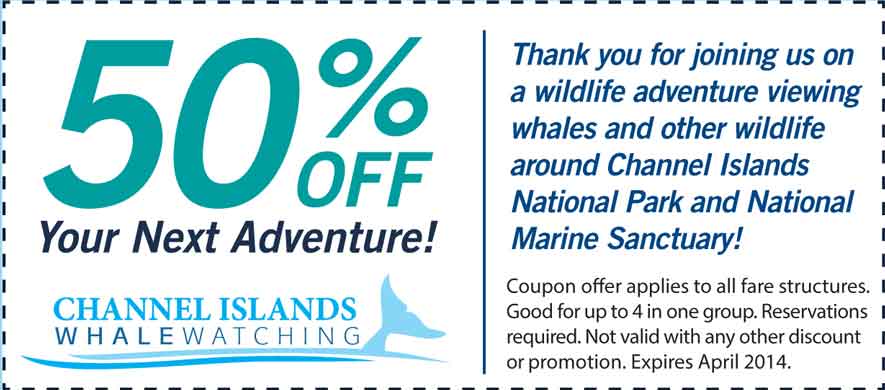 Please Note: To be eligible for and to receive the discount you need to sign-up for and join our POD club. Please do not print coupon off of this page—Coupon is valid only with successful POD club sign up. Sign-up is FREE.