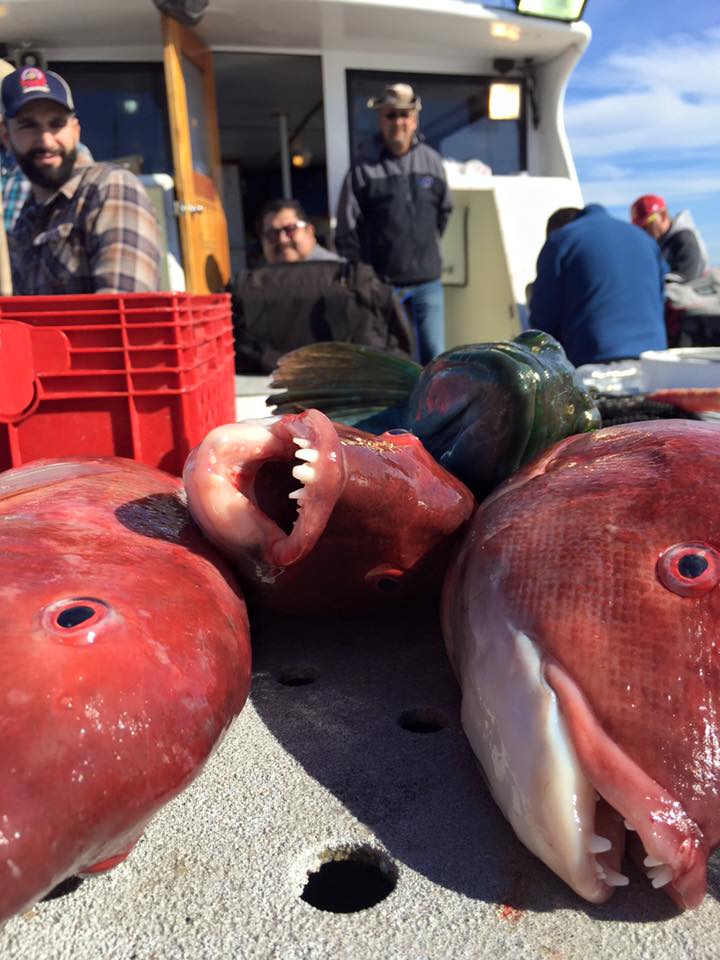 Fishing Report: Week ending 12/13/15
This week we got to see a glimpse of what El Nino has in store for us this winter. We had boats get out and go fishing only Monday, Tuesday and Wednesday as we had to cancel our schedule the remainder of the week. A weather systems came through the area bringing wind and a massive swell that made headlines damaging the Ventura Pier late Thursday night and into Friday. Over the weekend a second low pressure system came through with again very high winds with rain toward the end of the day. The swell is simmering but it still looks to be very windy early this upcoming week. Hopefully, we will be on the water by early this week because there are plenty of fish to be caught but not much time remaining in this 2015 season. We figure we are paying now for the unseasonably great weather we had this past spring.
That basically wraps up this past week but we do have an update in regards to our January and February schedule. It had been rumored for a while but is now official, we will have full day and 3/4 day trips available fishing during the Rockfish/Lingcod closure. With unseasonably warm waters we will be targeting Calico Bass, Bonito and even Yellowtail on these fishing trips. Fishing for Sand Dabs will be a solid back up plan in case the surface bite isn't good on a particular day. With these fishing trips and our Whale Watching trips departing twice a day on two separate vessels, this is sure to be a busy winter here at Cisco's.
To see our full schedule of availability and to book your trip – https://ciscos.fishingreservations.net/sales/
For more information on Whale Watching – http://www.channelislandssportfishing.com/whale-watching
Fish Counts – http://www.channelislandssportfishing.com/fishcount
If you have questions, and need to chat with someone, call us at 805-382-1612.
Happy Holidays!