December 21st, 2015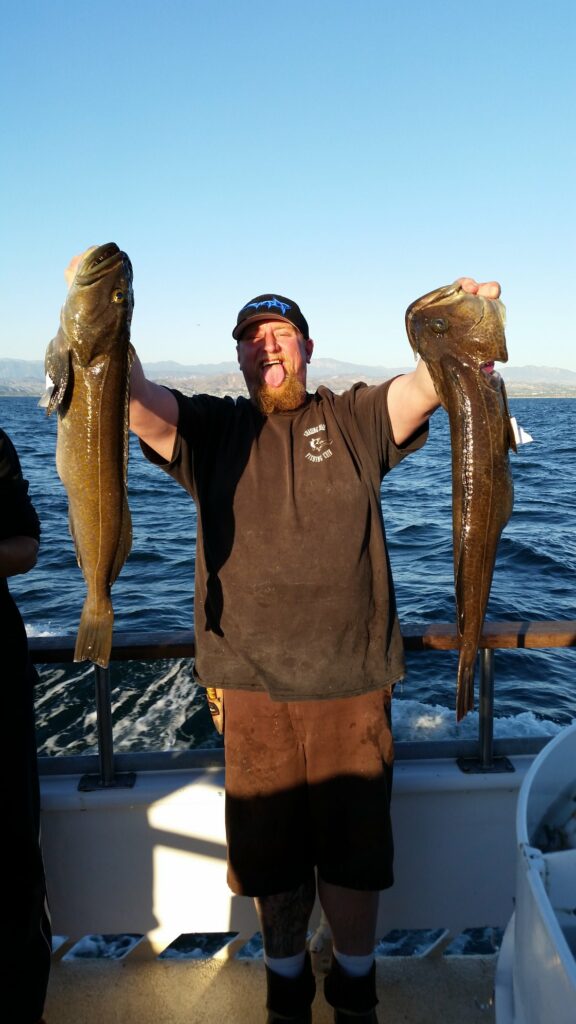 Whoppers of the Week:
1) Bill Stallings / Ojai caught an 8lb Red Snapper on a 3/4 day trip aboard the Gentleman.
2) Elton Chan / Anehiem caught an 11.5lb Sheephead on an overnight trip aboard the Pacific Islander.
3) Ron Briggs / Ojai caught a 13lb Sheephead on an overnight trip aboard the Pacific Islander.
4) Ron Briggs / Ojai caught an 19lb Yellowtail on an overnight trip aboard the Pacific Islander.
5) Clayton Wortham / Oxnard caught a 17lb Lingcod on an overnight trip aboard the Pacific Islander.
6) Fred Brandt / Ventura caught a 15lb Lingcod on an overnight trip aboard the Seabiscuit.
Channel Islands Sportfishing Report:
Half way through December and with only 10 fishing days left in the season, the pressure is on to catch fish. On top of the already dwindling season, the weather is limiting our days on the water even more. Over the past few weeks we have lost an average of three fishing days out of seven to bad weather. For the days we get out on the water, we are doing rather well loading up on quality Rockfish, Whitefish and Sheephead. The morning boats are catching some Lingcod but the best counts for Lingcod in particular are coming from overnight trips to the outer islands.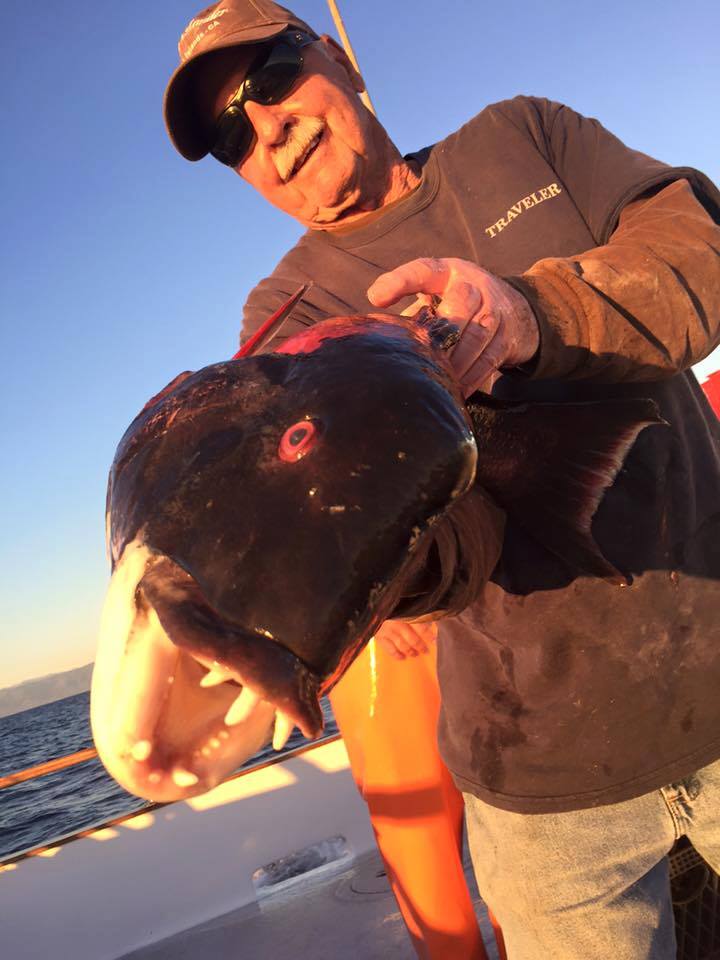 This past week we also had a flash of Yellowtail at San Nicolas Island. While fishing in the shallows for Whitefish and Sheephead, one of our overnight boats the Pacific Islander caught seven Yellowtail and lost a few more. Believe it or not these fish were biting the stripped squid and not the live bait or jigs like you would assume! Obviously a welcome surprise for the boat and the lucky anglers that caught a late season Yellowtail.
Focus still remains on bottom fishing however. Everyone is doing well, so chances are your last trip of the season will help keep your freezer full for the off season. Go check your freezer stocks now, because not counting Christmas Day, there are only two hand fulls of days left in this 2015 season!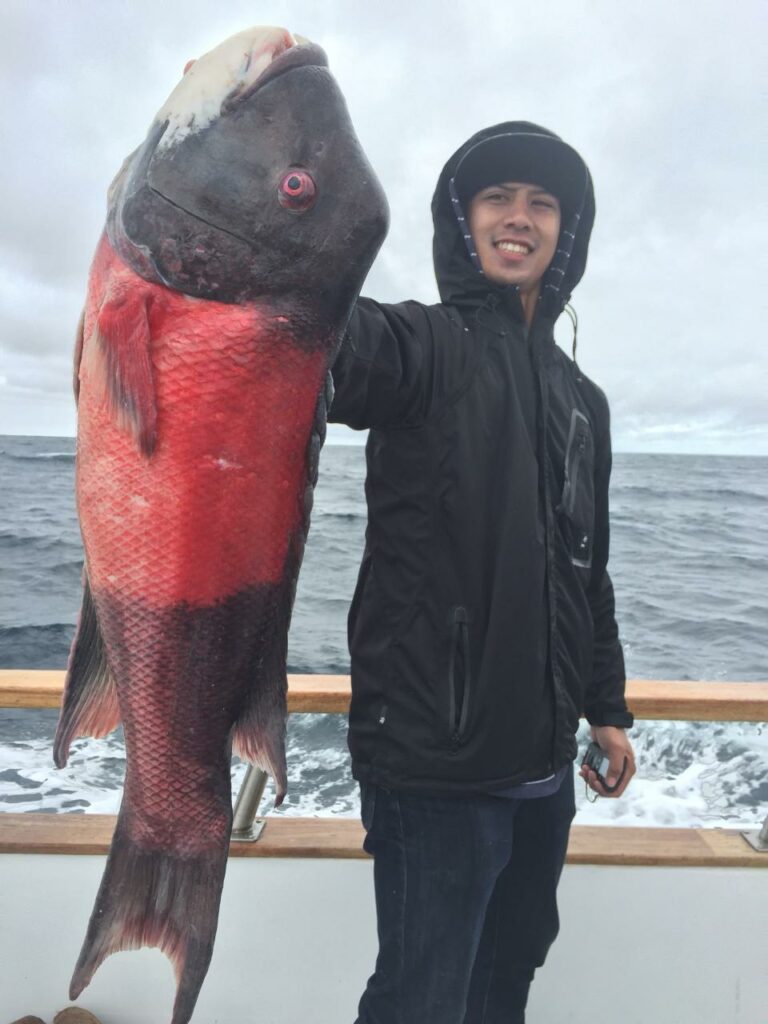 Our fishing season is almost over but the Holiday Season marks the beginning of another popular ocean activity, Whale Watching! For those of you who have not gone on one of our Whale Watching trips, take a moment to look at our website dedicated to Whales Watching aboard the Ranger 85 and Constitution, http://www.channelislandswhalewatching.com/ It is fun for the entire family, especially during the Holiday's. Even avid anglers can enjoy these trips because it will help keep contact with our waters and see another side to what these lush waters have to offer. Often, as anglers, we fish with our heads down looking into the water at a fish we are reeling up. If only we took a look at the horizon more often or simply observed the vast amount of ocean life we have at the Channel Islands. Many do, but for those that done it really brings you back to that primal connection to the ocean that we all as a species feel within.
Enjoy, and Merry Christmas from everyone here at Channel Islands Sportfishing Center, Cisco's!
For schedule information – https://ciscos.fishingreservations.net/sales/
For Fish Counts – http://www.channelislandssportfishing.com/fishcount
Call us at 805-382-1612 for any other information!