August 29, 2012
Our first 2-day trip of the year started out with a not so favorable weather forecast to reach our northern most Channel Island (San Miguel) so we opted to start the trip at Santa Rosa. The first morning a 22 pound halibut was caught in the squid bed area that we frequent.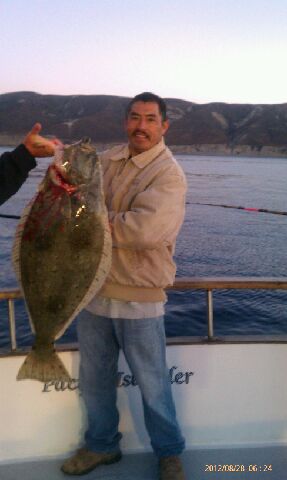 Rock fishing was on the agenda for the remainder of the day, with very slow fishing throughout the day, we scratched together nice bags of fish. To finish off the afternoon and early evening shallow water spots were fished with very productive results. After a delicious dinner and dessert most passengers retired for the night.
The following morning with mixed weather forecasts, trying to fish a little farther west the wind would not let us get to our destination and we returned to the lee side of the island to finish the trip in shallow water. Fishing was again productive with lots of variety and good quality. Everyone had a great time, lots of friends were made, lots of fish caught, lots of stories to tell.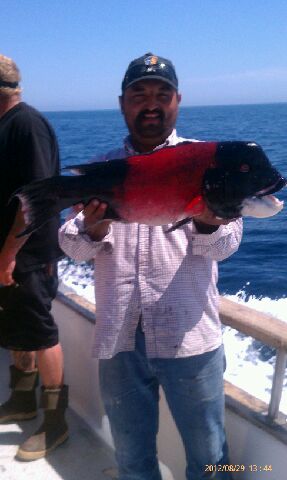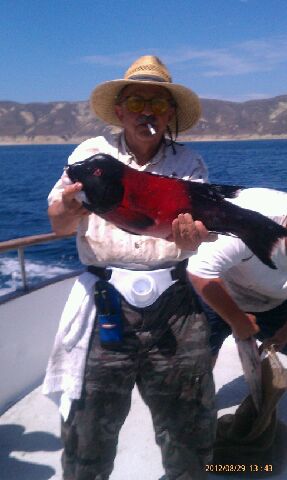 Online booking is available for our overnight trips and the next trip departs on 9-10-12 and returns on 9-13-12. This is going to be a special 2 1/2 day Tuna trip! if you would like to join us please call (805) 382-1612 or look us up online.
Look forward to seeing you on the water, Steve