The Island Tak

I was fortunate to be a fill in on the Turner Outdoor Fishing Club
trip, which was on the Island Tak. Captain Steve Kelly and Jonny Ellis
are in the business of making the individuals who are lucky enough to
fish on their boat , very happy. It is a guarantee that you will laugh
at Jonny' s stories and jokes (" I call them Jonnyisms ") and you will
catch fish! Captain Steve Kelly has been in the business for 35 years.

On Saturday we were competing with the hungry cormorants, sea gulls and
seals but we managed to find beautiful calicos, and a few nice yellows!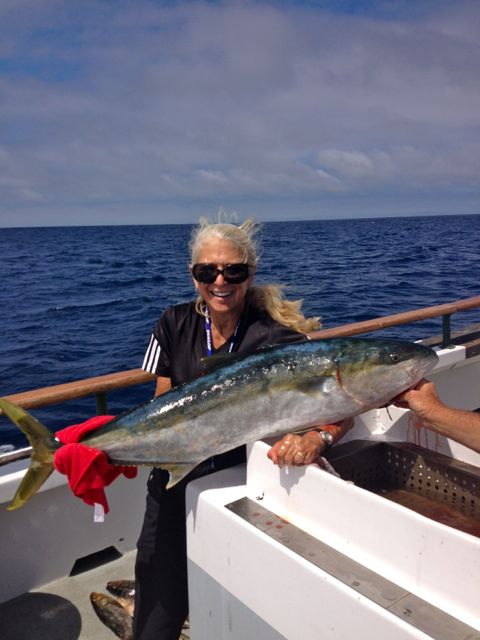 Thank you to the Turner Outdoor Group and the Island Tak for letting me a part of a
wonderful day!


Cathy Lee Needleman