September 2014 Was A Historic Month at Channel Islands Sportfishing!
It's been a wacky year for fishing this year in the Channel Islands. The usually predictable patterns of fishing haven't applied in 2014. It hasn't been a bad thing though…just different. For example, typically the white seabass first start to bite on the coast and then the bite migrates out to the islands. This year, the pattern was reversed. And speaking of wacky, when was the last time "Channel Islands" and "offshore fishing" were mentioned in the same breath? Well September had all that and more!
When I posted last month, I had just taken my first ride with Capt. John Fuqua on the Sea Jay. The focus was inshore fishing for calico bass with a few yellowtail mixed in on those trips. That bite continued into September. Notably on September 3rd, the Island Tak had a big day scoring 23 yellowtail for only 8 anglers. By Sunday though, the focus completely switched to offshore when the Mirage came back from an overnight trip with 50 yellowfin tuna, 42 yellowtail and one dorado!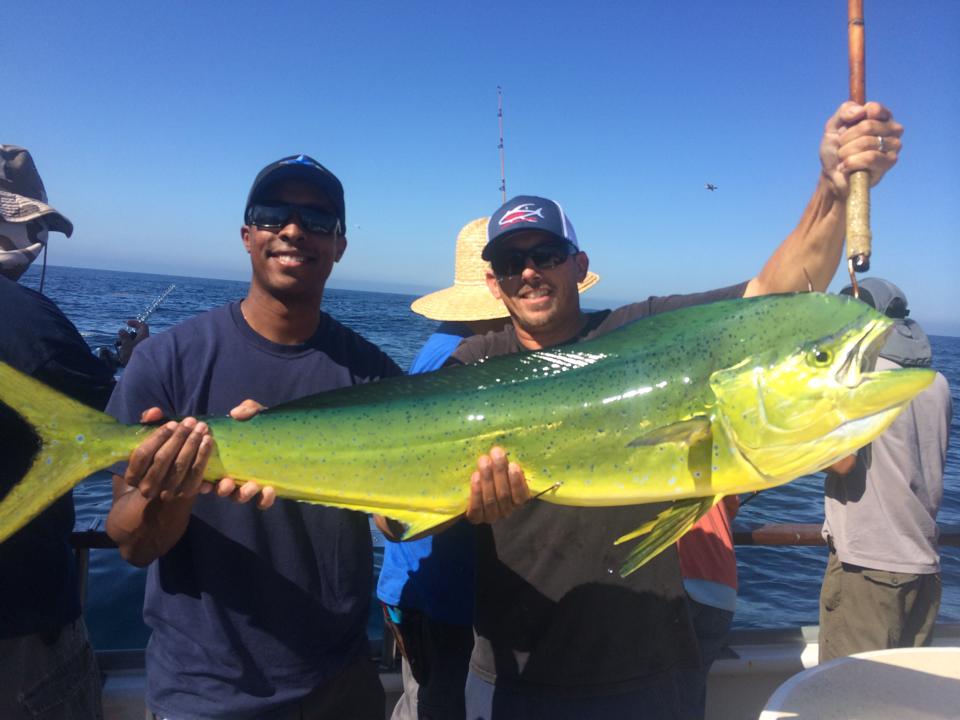 Suddenly, tuna fever took hold. Our overnight and longer fleet followed the Mirage offshore to get in on the action. For the next 2 weeks, the Mirage, Pacific Islander and Seabiscuit all scored tuna during this amazing run. I was lucky enough to get in on this unique opportunity. I had the pleasure of fishing with Capt. Steve Virtue and his crew on the Pacific Islander on September 15th. It wasn't a great day of fishing. Only the first stop of the day had tuna that wanted to bite, but I was lucky enough to get one and have that memory of catching tuna on my favorite rockfishing boat.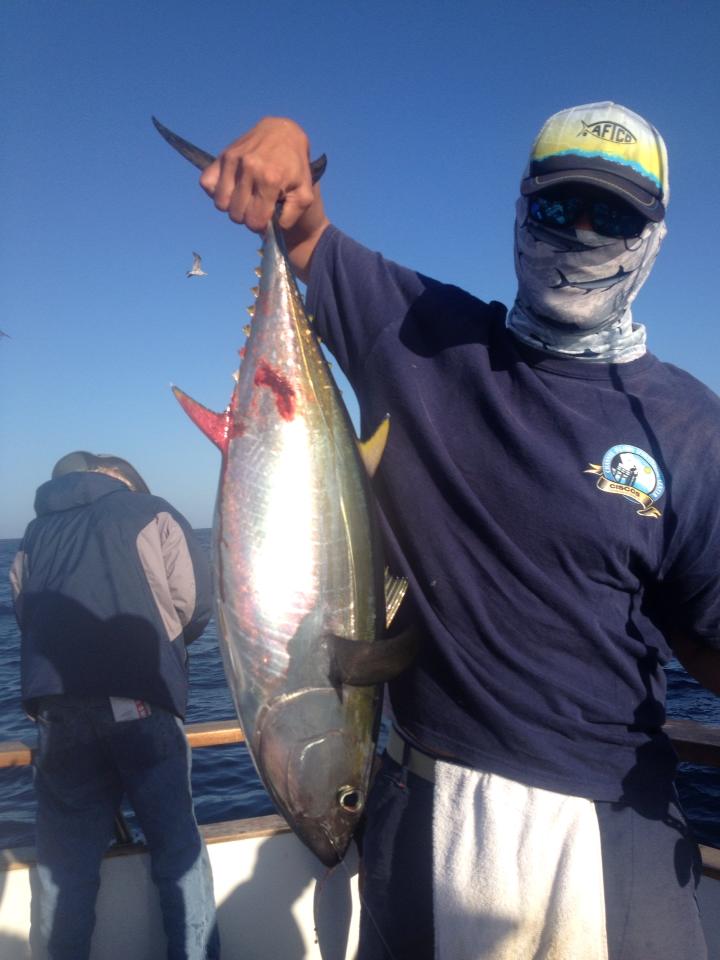 Closer to home, the bass and yellowtail bite continued. However one of our captains, Shawn Steward of the Aloha Spirit, looked outside the box and did some kelp paddy fishing offshore style. The anglers riding with him got into a lot of those smaller grade paddy yellows and a couple trophy dorado that the lucky anglers will never forget!
The two weeks of offshore style fishing was definitely something that won't soon be forgotten. For all the lucky anglers that went out with us during those two weeks, they'll have fish tales to last a lifetime.
September wasn't done yet though. Something more familiar, but no less spectacular happened…a huge squid spawn happened along the coast. Whenever there is a large aggregation of bait in the water, the big gamefish come out to play. This time a much larger grade of bruiser yellowtail were the primary species being caught. However, along with all the big yellows, there were also fat halibut and a return of the larger coastal white seabass in the mix. Better yet, because it was so close to home, almost all the boats in our fleet were able to get in on the action!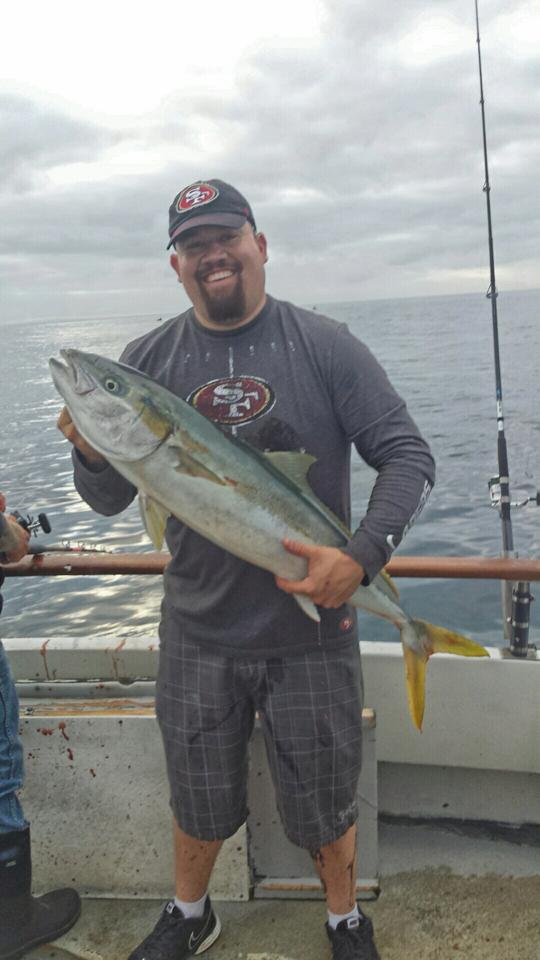 Yes, September was a very special month here at CISCO's. The unseasonably warm water led to fish being caught here that hadn't been seen this far north in over a decade.
As October gets underway, that coastal bite is still going strong. It's funny though, after a summer of catching the "exotics", many of our anglers are looking forward to getting back into the great rockfishing that we're famous for. Only time will tell what happens, but it's sure to be good. Fall is a great time for fishing. The weather is great, the crowds are less, and the fish are biting. We look forward to seeing you. To book your trip, check our schedule online or call us at (805) 382-1612