Danny Villareal from Los Angeles CA, 12lb Sheephead caught on the Pacific Islander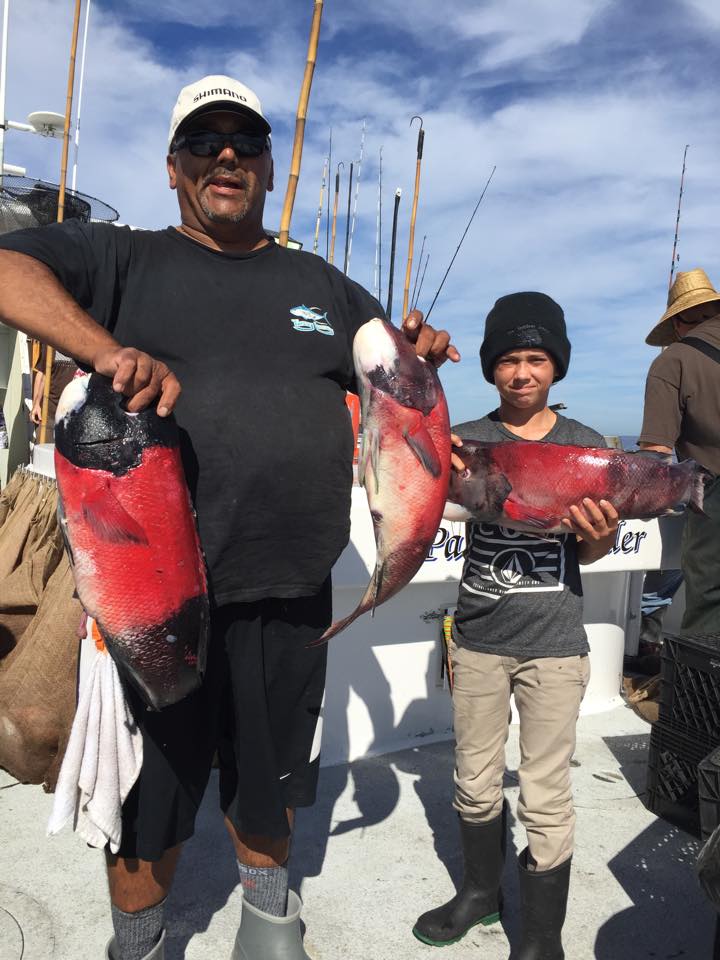 Tony Taban from Canyon Country CA, 25lb Yellowtail caught on the Gentleman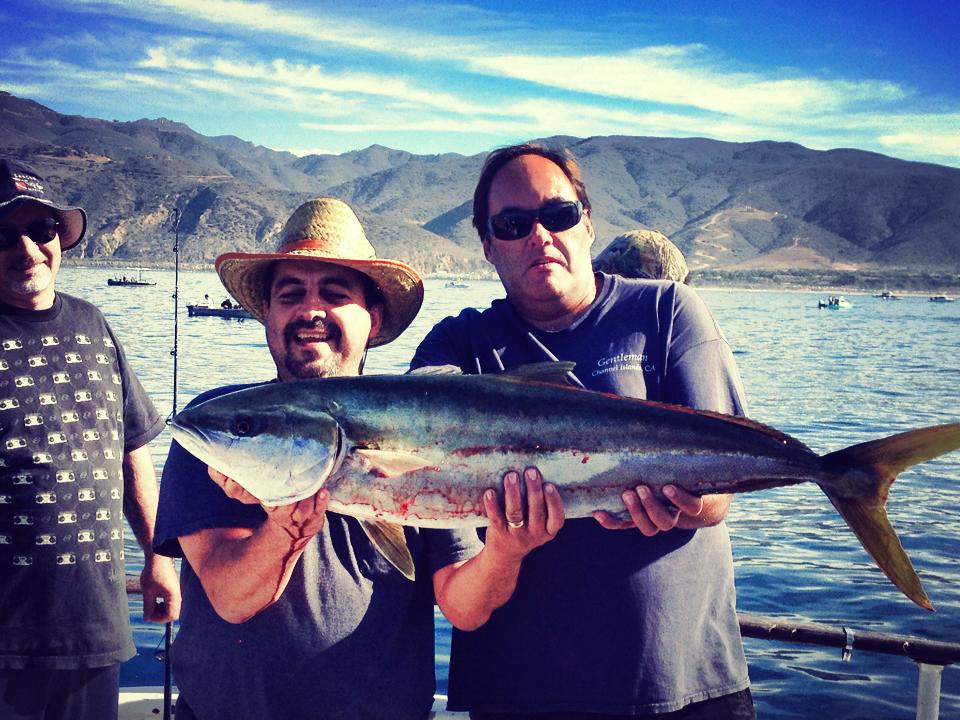 Sunny Jody O'Neil from Thousand Oaks CA, 35lb Halibut caught on the Gentleman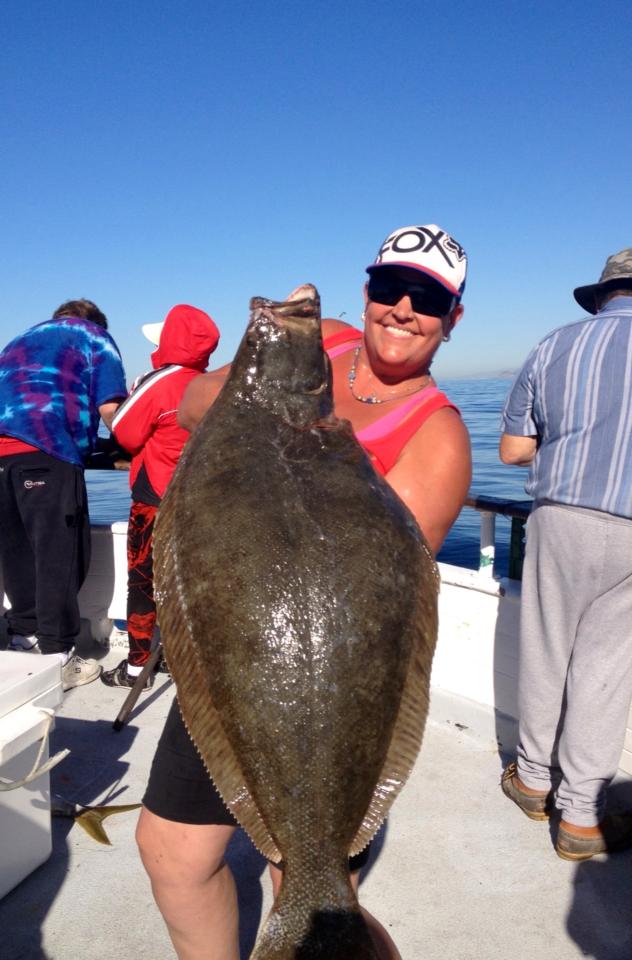 Cheyenne Haynes from Oxnard CA, 24lb Yellowtail on the Aloha Spirit

Another excellent week of surface fishing this week. Quality yellowtail have continued to bite for most of our boats leaving in the early morning. Much like last week, the fish are ranging from 20-30 pounds. We are catching them on the dropper loop with either a live anchovy or live squid. Anglers are increasing testing these fish by throwing artificial lures like the Salas 6xJr yoyo jig and Tady 45 surface jig in various colors. Several fish this week were taken on jigs, but the bulk of the yellows are coming on the live bait. Mixed into these yellowtail, some nice halibut and the occasional white seabass have been taken also. In simply outstanding weather conditions, our anglers are enjoying some of the best big game fishing of the season with no signs of it slowing down.

If your into bottom fishing for big reds, lingcod, sheephead and even ocean whitefish.. maybe an outer island trip is for you. We have had some outstanding counts fishing at San Nicolas Island. With this virtually perfect weather we are taking advantage of the opportunity to make the long run to "San Nic". This island is known for big sheephead counts and monster whitefish in the 6-8 pound range. Pacific Islander and the Seabiscuit have been making the run to this island with great success. Some yellowtail have even been taken, so its really a "crap shoot" on what to bring for these trips. Simply be ready for anything!

Hoop net trips for crab and lobster are under way! The Cobra has started evening twilight trips running every friday and saturday night taking a limited load of 10 anglers fishing for the tasty crustaceans. So far the hoop net trips have only caught a hand full of lobster but lots of crab. The "hooping" season is young and fishing for lobster is sure to only pick up in the next few weeks. Early booking is imperative because we only take a minimal amount of anglers on these trips.