Channel Islands Sportfishing Report:
Fishing around the Channel Islands continues to produce as all boats are catching impressive numbers of Yellowtail. Yellowtail fever is high! No matter the trip type from full day to half day they are all catching. Even the outer island fishing trips are producing big numbers for the overnight fleet.
Barracuda and Bonito are also being caught while Calico Bass has taken the place of solid backup if the game fish don't bite. Lucky for us and all our anglers, the bite has been consistent and surprisingly reliable. The Yellowtail and other surface species are biting the live bait. Normally when the bite is this good you would assume some fish are being caught on jigs but that's not the case. Out of the last 1,000 Yellowtail we've caught only 5 or 6 have been caught on a jig of any kind.
Not for lack of effort either. Anglers are throwing jigs of all kinds in hopes of catching a "jig fish" but they just wont bite them. Best results have been those fishing 20 to 25 pound test fluorocarbon leader. Depending on conditions a sliding sinker from 1/8 to 1/4 ounce is needed to keep the bait below the surface. Hook size always depends on bait size but lately we have had 5 to 7 inch sardine so we are using 2/0 live bait hooks. We are telling anglers to bring a few torpedo weights 4 to 6 ounce but as of late there has been no need for them.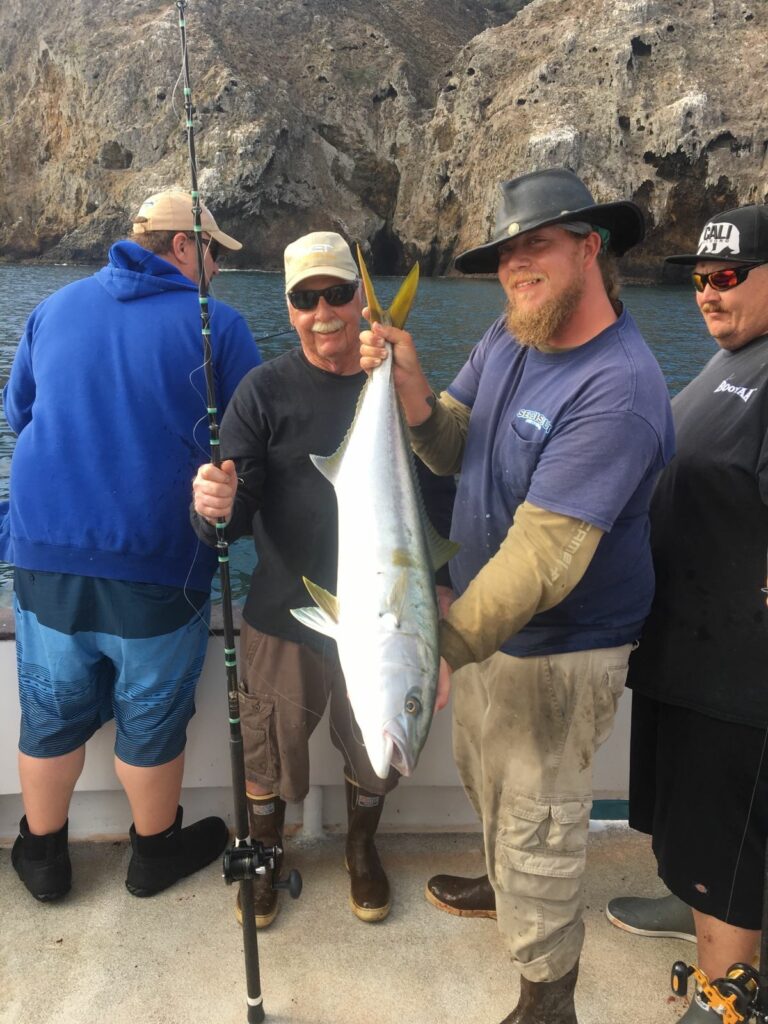 Channel Islands Sportfishing Whoppers:
1) Anna Horst from Oxnard caught a 25lb Yellowtail on a 1/2 day trip aboard the Speed Twin.
2) Marc Johnson from Ojai caught a 29lb Yellowtail on a 3/4 day trip aboard the Erna B.
3) Randy Corbin from Ventura caught a 23lb Yellowtail on a full day trip aboard the Aloha Spirit.
4) Ron Briggs from Ojai caught a 15lb Yellowtail on a full day trip aboard the Seabiscuit.
5) Adrian Cruz from Oxnard caught a 19lb Yellowtail on an overnight trip aboard the Mirage.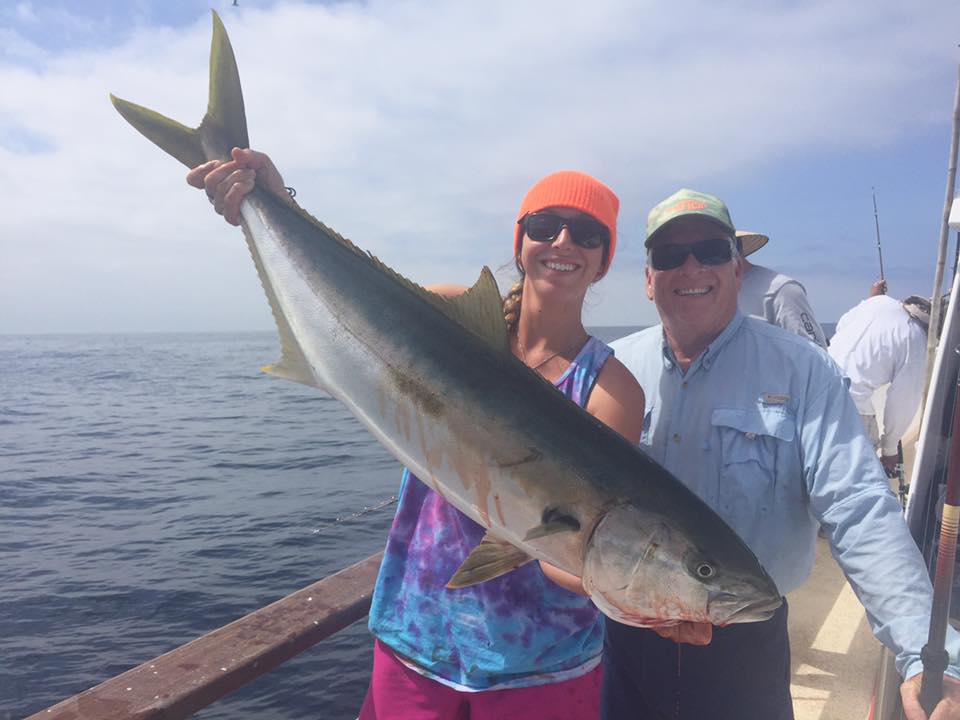 Don't wait to go fishing. The time is NOW!
For tackle information, live bait availability or to book a reservation, you can call us at 805-382-1612. To just book your spot, visit our online reservation system by clicking here.