August has started out great here at the Channel Islands and Ventura County! The weather continues to be good! Now through Novemeber is typically our best weather. (Though of course, Mother Nature always has the last say)
The past week or so, we have seen our typical large variety of fish in the counts. White Sea bass, California Halibut, Ling Cod, Sheephead, Barracuda, Sand bass, Calico bass, White Fish, and much more.
The White Seabass and huge Halibut keep showing up.
This nice bunch of Halibut was caught 8/4/12 on the Sea Jay.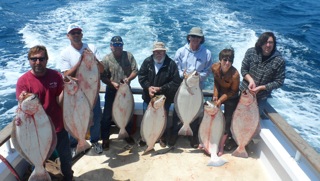 We had another flurry this week that produced a nice count for several of the boats.
Pacific Islander – White Seabass – August 6. 2012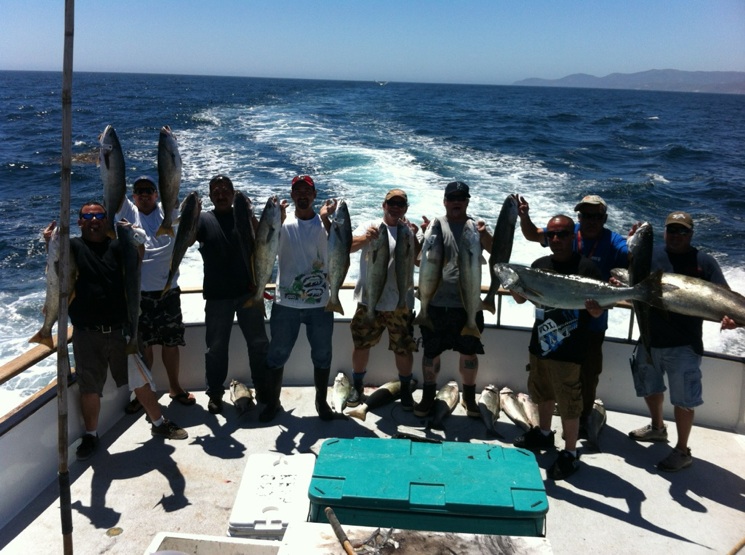 Cobra Sportfishing – White Seabass – August 8, 2012