Thank you to Jeff Cribben & Cribbs Jigs
"We had a great trip aboard the Pacific Islander out of Channel Islands Sportfishing fishing on the Shallow Water Friday trip. We boarded Thursday night, June 9, got settled in and headed out to snag squid. We tried a few places and made about a couple scoops then headed to our first spot. We got up just before grey light and Captain Steve Virtue said we were on squid with a fish mark, so we all hooked a squid on a dropper loop or a spider hitch. With lots of hope and anticipation in the air, once the sun peaked, the current finally changed and we had a hook up. We picked from the breezers on nice quality yellow tail 20-30# class.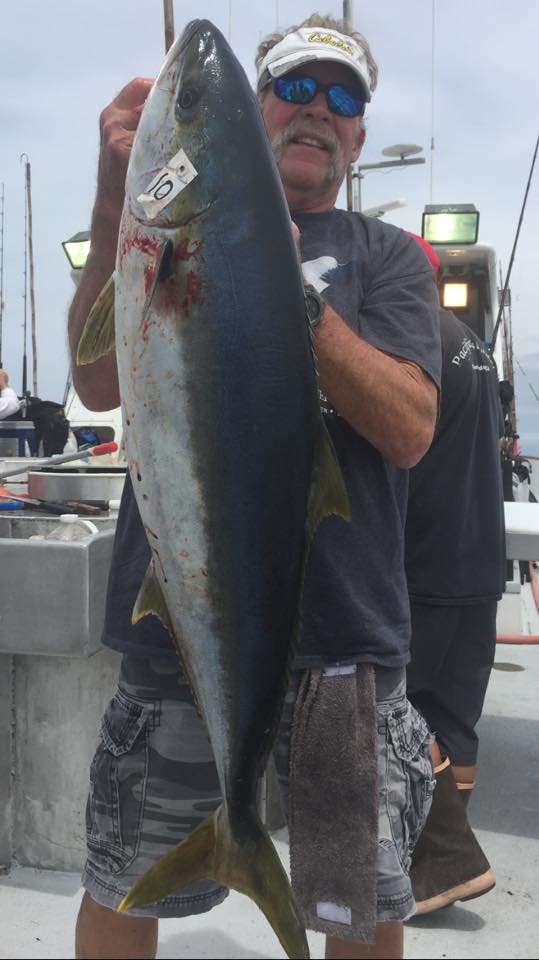 After a plague of hook ups on bat rays we moved to the shallow reefs to fish the rockfish.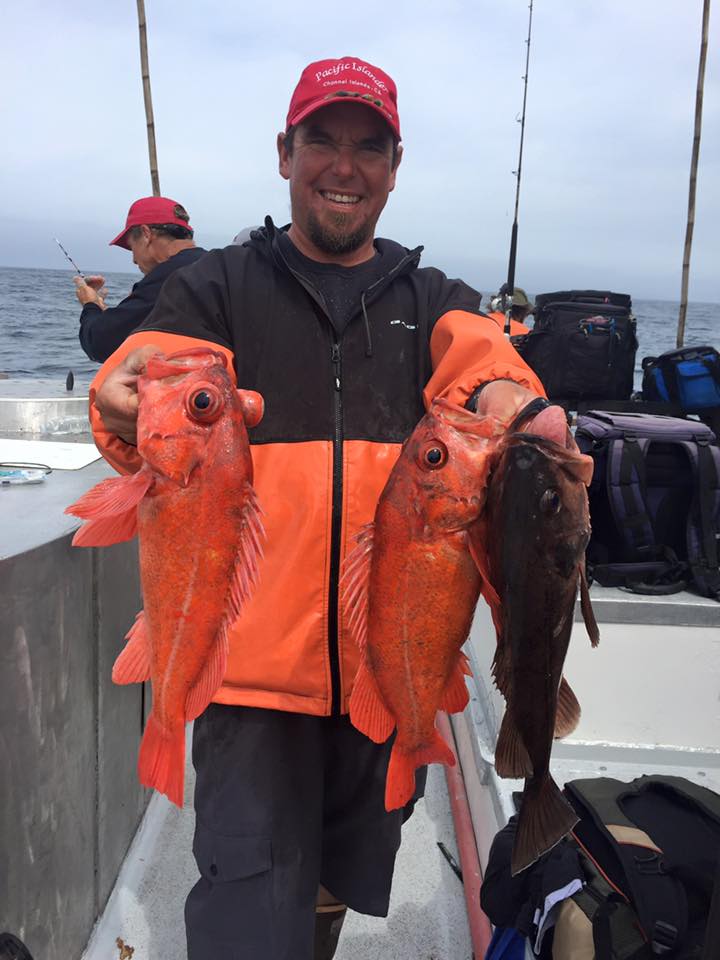 We were pulling some great quality reds for being in the shallows. After about 6 drifts, we were at limits and moved back to the game fish zone. We fished again on the squid with no success but we were able to make another 3-4 scoops of squid for the trip that was headed out after us.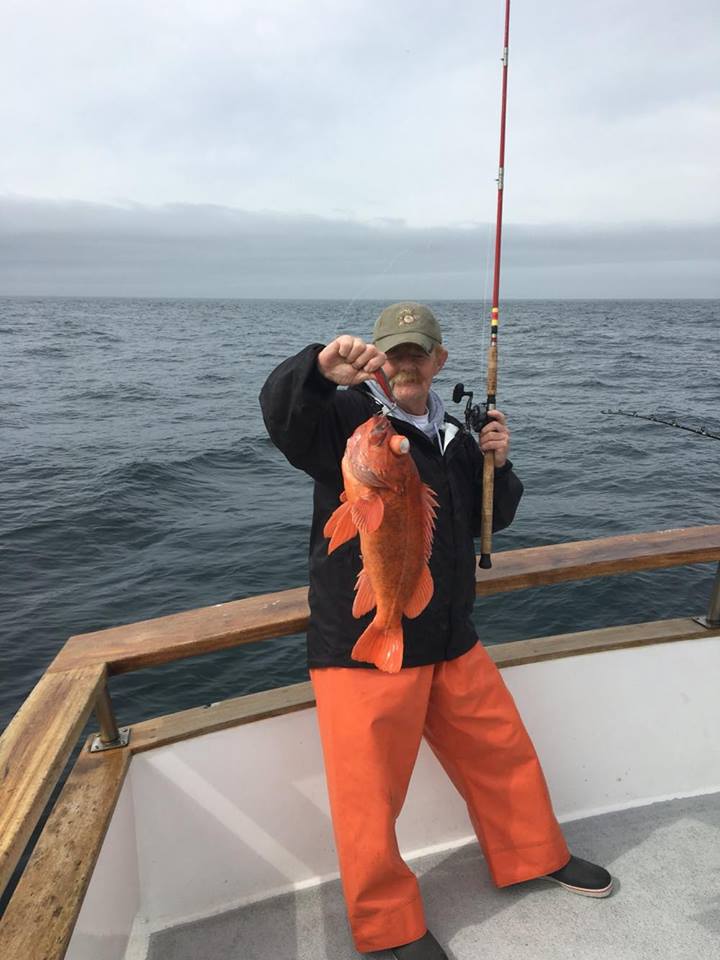 I'd like to thank the crew of the Pacific Islander for another fun trip. Can't wait to do it again in a couple months on our August trip that departs Thursday, August 4, fishing Friday, August 5. Click here for schedule information.
Jeff Cribben"