We departed today under cloudy skies on our first SEAFARI adventure of the season.
The seas were calm, and all onboard were excited as we set course for the Channel Islands.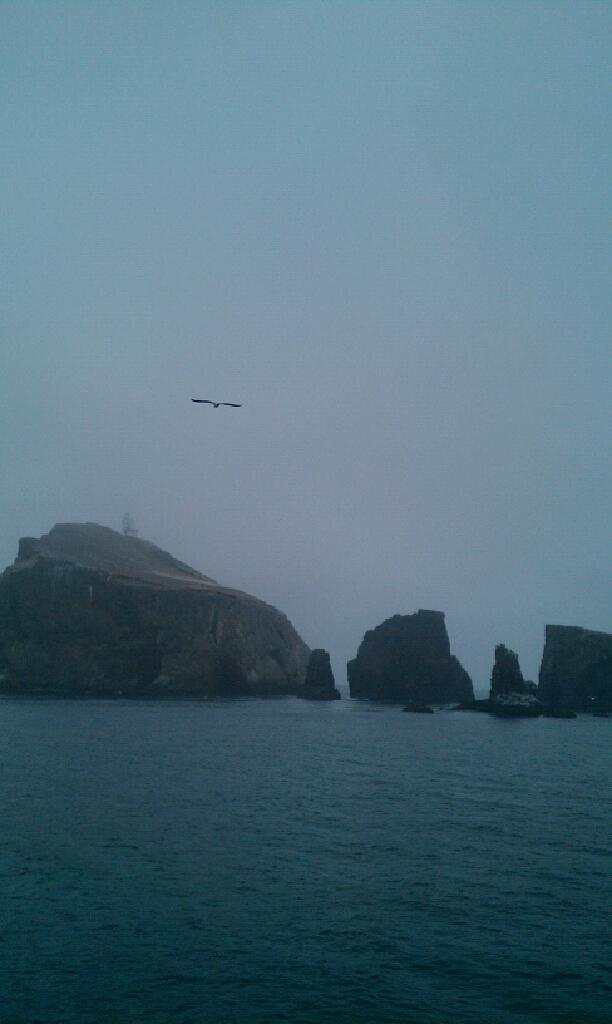 On our journey across the channel, we encountered several hundred Common Dolphin.
An encounter of this magnitude is sure to please any guest onboard.
Nothing compares to the site of a massive pod of dolphin in the wild as they swim along with us, challenging us to go faster as they look up as us with curious eyes.
When we arrived at the island, the mood was surreal as we drove along the north shore of Anacapa.
Cliffs towering several hundred feet above sea level beg thousands of questions as to whom, where and why?
One can help but marvel at their sheer majesty and ponder who has come before and witnessed the same beauty.
We paused briefly by Arch Rock and took in the sights as we watched California Sea Lions lounge in coves and on rocks along the shore.
We then set a course that would take us back to civilization…Southern California in all her glory.
Hard to imagine we are worlds away from the masses, yet only 10 miles offshore.
See you onboard.
Capt. Frank