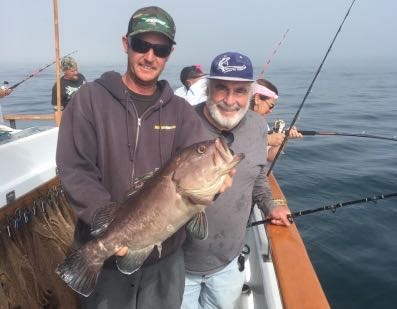 Fish Report:
Fishing remains good here at the Northern Channel Islands. Getting back to our normal "mixed bag" with lots of Rockfish, Lingcod, Sheephead, Whitefish and even Yellowtail being caught. Some others, like Calico Bass, are biting if you're able to fish the kelp without getting hung up in it.
Weather was good for most of the week too, as we had Santa Ana winds for a couple days followed by a flat calm ocean. The weekend was especially nice at both the islands and coastal fishing spots.
One notable catch this week was caught by a Cisco's regular. Jay Levites caught a Tan Grouper on one of our 3/4 day trips aboard the Erna B. This fish is very rare in these parts and in fact none of our captains had ever heard of one being caught this far north. They are normally located far south of the Mexican water so this was a prized fish NOT for its size, but for its rarity.
One other change is the return of the Ranger 85 to our landing. It spent the summer in San Diego fishing for tuna and is back running 2 day and 3 day fishing trips for us.It will also offer Whale Watching trips starting December 26.
Other than that, it was a fairly uneventful week of fishing. Not that this is a bad thing mind you. Stability and predictability is a rare luxury in the fishing word. Stay tuned for another report next weekend as we get ready for some excellent fall fishing!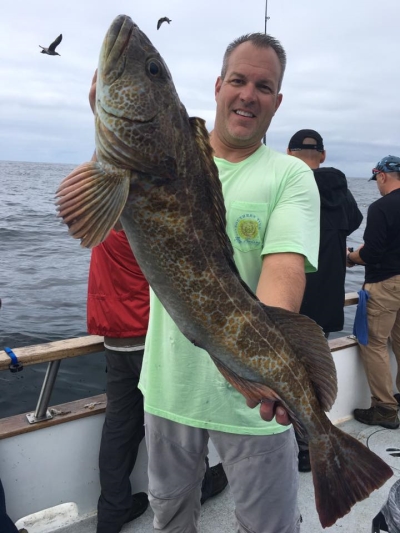 Fish Whoppers:
1) Jeff Stein from Westlake Village caught a 20lb Lingcod on an overnight trip aboard the Pacific Islander.
2) Michael Medonca from Oxnard caught a 25lb Yellowtail on a full day trip aboard the Aloha Spirit.
3) Jay Levites from Oxnard caught a 10lb Tan Grouper (A rare catch north of Mex. boarder) on a 3/4 day trip aboard the Erna B.
4) Jenne Zappia from Gold Coast Lady Anglers in Ventura caught a 26lb Yellowtail on a full day trip aboard the Aloha Spirit.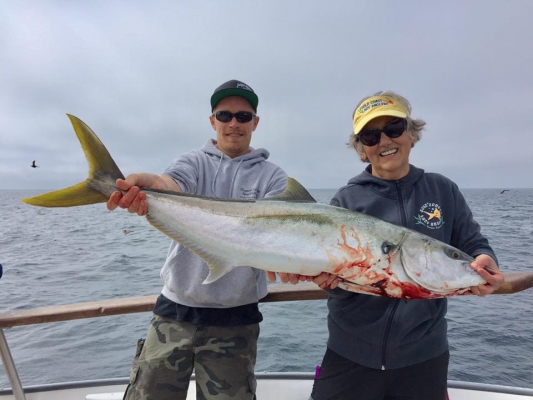 We have trips departing daily from Channel Islands Sportfishing. Call us at 805-382-1612 or book your trip online. https://ciscos.fishingreservations.net/sales/