October 31st, 2016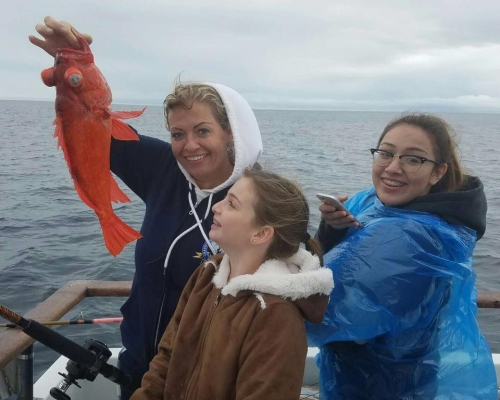 Fishing Report:
This week we welcomed back the Ranger 85 to the fleet. Their first trip was a 3 day combo trip fishing the outer islands and offshore banks. These combo trips are very popular because anglers get a chance to truly load up on Rockfish, Lingcod and Sheephead with the possibility of catching Tuna offshore. This particular trip, the conditions were right and the Tuna were reported to be in range of such a long trip. They ended up catching some Yellowfin Tuna ranging from 40 to 50 pounds with one Bluefin Tuna that weighed in at 80 pounds! The Ranger will be doing 2 day and 3 day trips with us until the end of this 2016 season.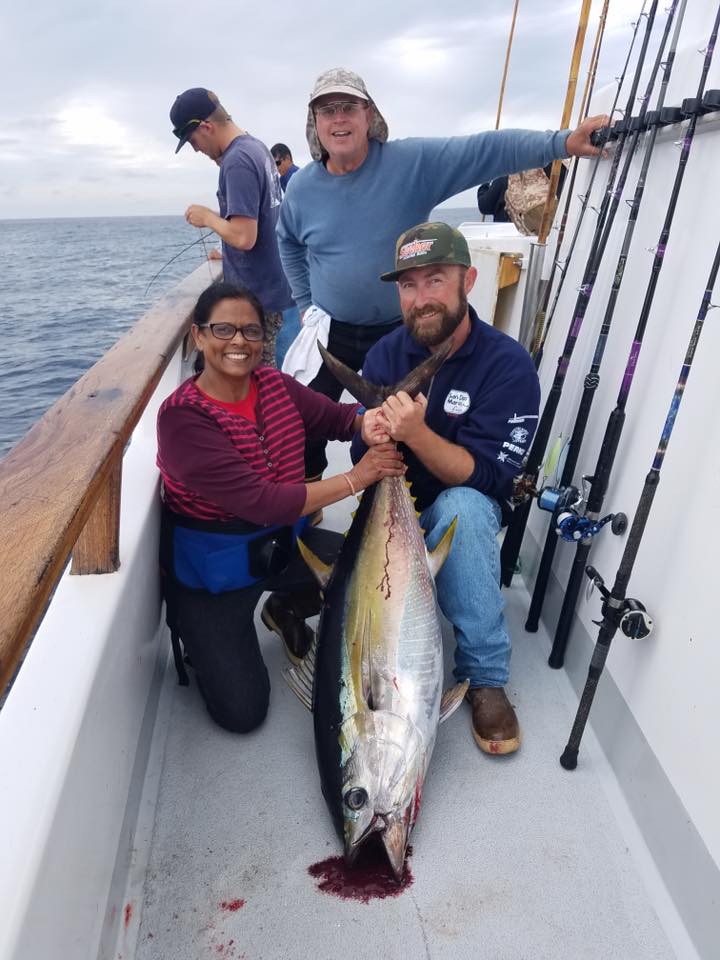 At the local islands we are still catching a few Yellowtail from time to time, however the bite has definitely slowed down. All morning departures have a shot at catching a Yellowtail but if you're really looking to best your chances, sign up for a full day. These boats have more time and they limit their load, improving your chances of targeting Yellowtail.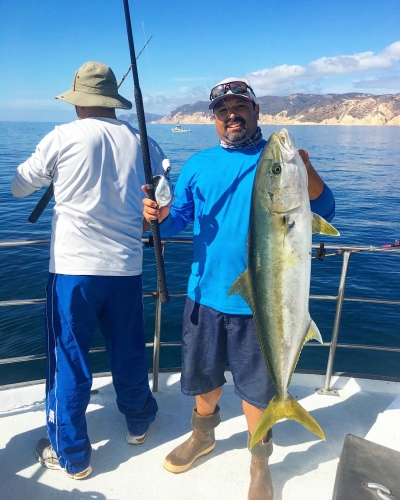 Otherwise, all of our boats from half day to overnight are catching Rockfish and Lingcod in big numbers. The Whitefish bite is also going off at Anacapa Island so anglers are often coming home with a lot more fish than they would expect.
This is usually a great time to go fishing if you're looking to fill your freezer with great eating fish. So far, this fall season isn't disappointing as it is putting out some great numbers of quality fish!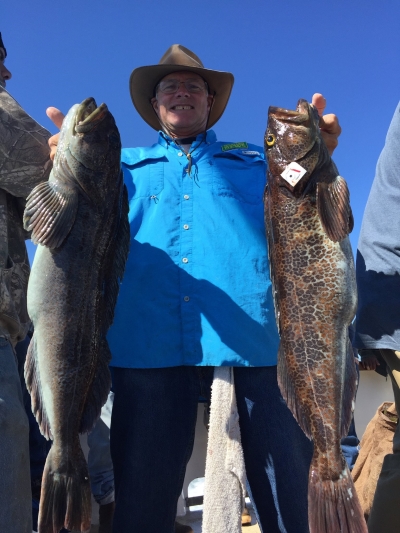 Whoppers:
1) Wayne Beck from Newbury Park caught a 32lb Yellowtail on a 3/4 day trip aboard the Erna B.
2) Sunny Jody O'Neil from Oxnard caught a 10lb Lingcod on a 3/4 day trip aboard the Gentleman.
3) Ted Reed with Western Outdoor News caught his limit of Lingcod (10-15lbs) on an overnight trip aboard the Mirage.
4) Ben Chavez from Oxnard caught a 40lb Yellowfin Tuna on a 3-day trip aboard the Ranger 85.
For any current information, feel free to call us at 805-382-1612. If you would like to book your spot, visit our schedule page. https://ciscos.fishingreservations.net/sales/