May 19, 2012
This past Saturday, we had our annual Ed Rice charter onboard the Ranger 85.
The weather forecast was somewhat vague, and with 43 anglers onboard, we decided to head to the south and sample what San Nicolas had to offer.
We knew if we went that direction, our weather was going to be a bit more smooth and that would give us the edge with a large group of guys.
I always feel a little more under pressure to perform when Ed's in the house 'cause he's not only a great guy but a very good customer.
In addition to chartering the boat every year, Ed fishes several trips with us whether here in the Channel Islands or offshore chasing tuna. We have a few years of history between us, some years the weather has been good and the fishing excellent, some years we have had some challenging conditions…so I always reflect on our experiences when I'm standing in front of him and his group as we are making our decision on where to go.
So, with the best of intentions, we headed south.
When we arrived at the island, the water was 57 degrees and a little green…the wind had blown fairly hard the days prior.
We struggled most of the day, scratching away but we managed a nice catch by the time we had to head north.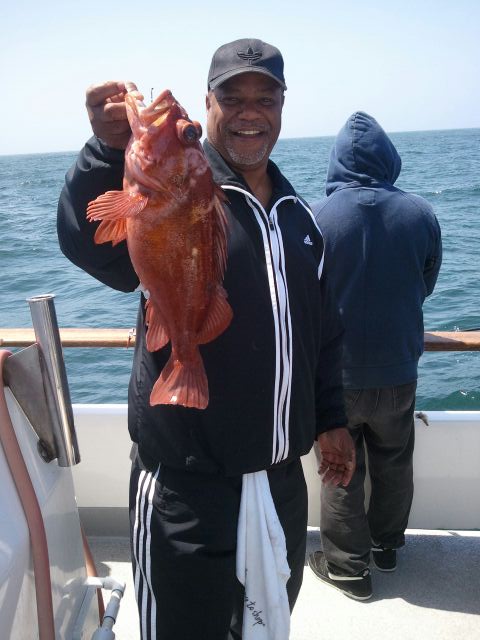 I kind of lost track of time, and when I finally looked at my watch (it was 3pm) we had about 6 hours traveling time to make it home.
We managed 260 rockfish, 270 white fish, 3 Ling Cod and 38 sheephead.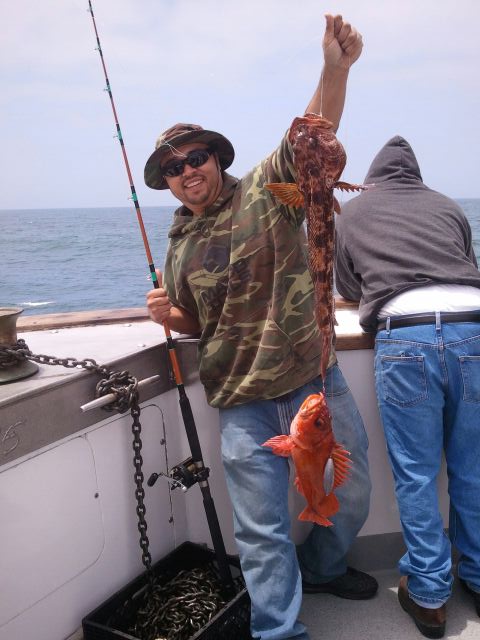 Always a pleasure Ed, whether just fishing with you, or the rest of the guys.
Til next trip…
Frank