Great day on the water today, the winds stayed down, the water flat and the fish biting!
The star of the day of Captain Alex Edwards slaying the biscuits on the Coral Sea on their full day mission. Alex and crew put the steel to 56 of these white wonders making 21 anglers very happy.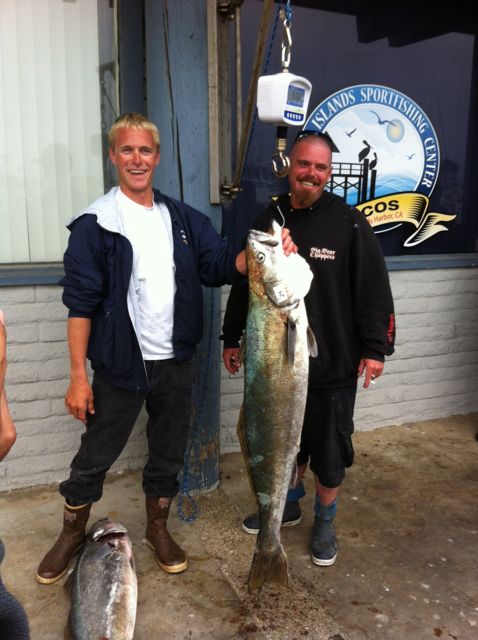 The rest of the fleet scored some nice seabass as well, the Seabiscuit, Sea Jay, Cobra, and Aloha Spirit all had fish hit the decks.
The Mirage and Pacific Islander were on an outer island fishing trip filling up bags with large outer island rockfish, whitefish and lingcod. The Mirage also scored on the halibut drifts putting 5 flatfish onboard.
The Speed Twin scored a seabass on their ½ day run with a few barracuda and a nice rockfish count to match.
The Gentleman and Erna B were on their ¾ day runs with the Erna B putting 2 white seabass and 50 barracuda on board for her 20 anglers.

This happy guy on his private boat hooked into them too! (He said thanks to the live squid he purchased from our bait dock!)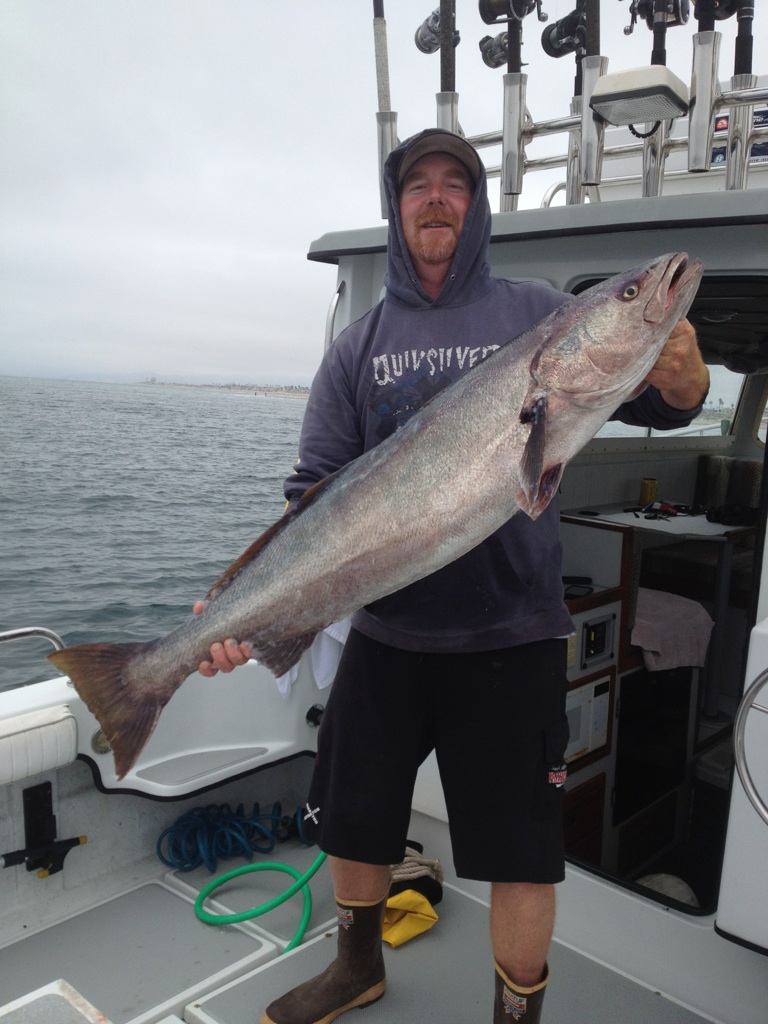 Now is the time to fish!
Call the landing today at 805.382.1612 to book your spot or simply book your next fishing adventure online!