Rockfishing Report:
Yet another good week of rockfishing the Channel Islands. Bottom fishing has picked up to full speed as both local and outer island boats are catching an abundance of quality Rockfish.
The Rockfishing we report are always a mix of species but recently the Vermilion Rockfish, aka Red Snapper have accounted for about 60% of our overall Rockfish bag limit.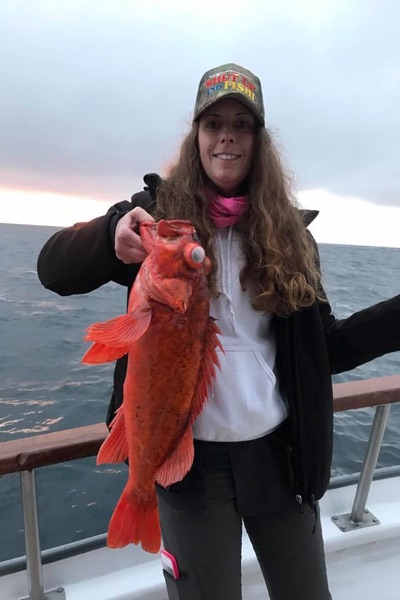 The overnight boats have a complete monopoly on the Lingcod bite at this point, so if your looking to catch that big "gator" you need to be at the outer islands. Other than bottom fishing, we have not seen much sign of any surface species moving in to the area yet.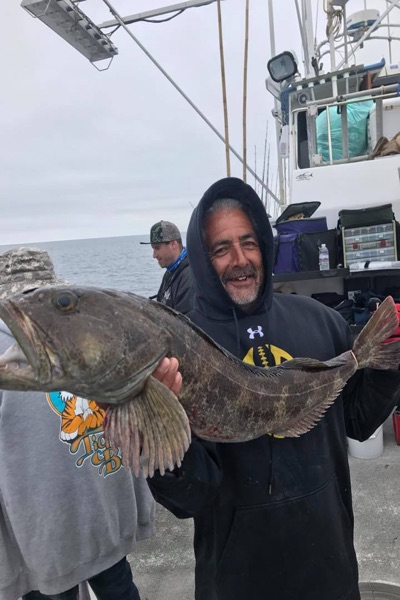 One boat did manage to find a few Barracuda that wanted to bite but most attempts at top water fishing have resulted in little to no action.
Lastly, the weather did play a factor in this weeks action as high winds kept us at the dock a couple days. We have been treated to mostly sunny skies and air temperatures in the mid to low 70's. Water temperatures are still reported to be hovering around 54-55 degrees.
Whoppers:
1) Jennifer Arnett from Ventura caught a 5lb Red Snapper on the Aloha Spirit.
2) Martin Martinez from Santa Paula caught a 19lb Lingcod on the Seabiscuit.
3) Ron Muler from Oxnard caught a 10lb Lingcod on the Pacific Islander
For information on fishing conditions, live bait, or to make a reservation, call us at 805-382-1612.
You can also make a reservation online by clicking here.
Let's Go Fishing!