September 11, 2012
A full boat awaited our departure of the first 2.5 day trip of the season, with reports of decent fishing to the south. First stop was Tanner Bank area. One Bluefin tuna was hooked and lost at color. We had high hopes for a great trip! After many moves and a few anchor jobs on the Tanner and Cortez, signs of life were not on our side, moving to an area that held fish on previous days was the game plan. The first afternoon some kelp paddies holding fish were located and produced yellowtail and Dorado.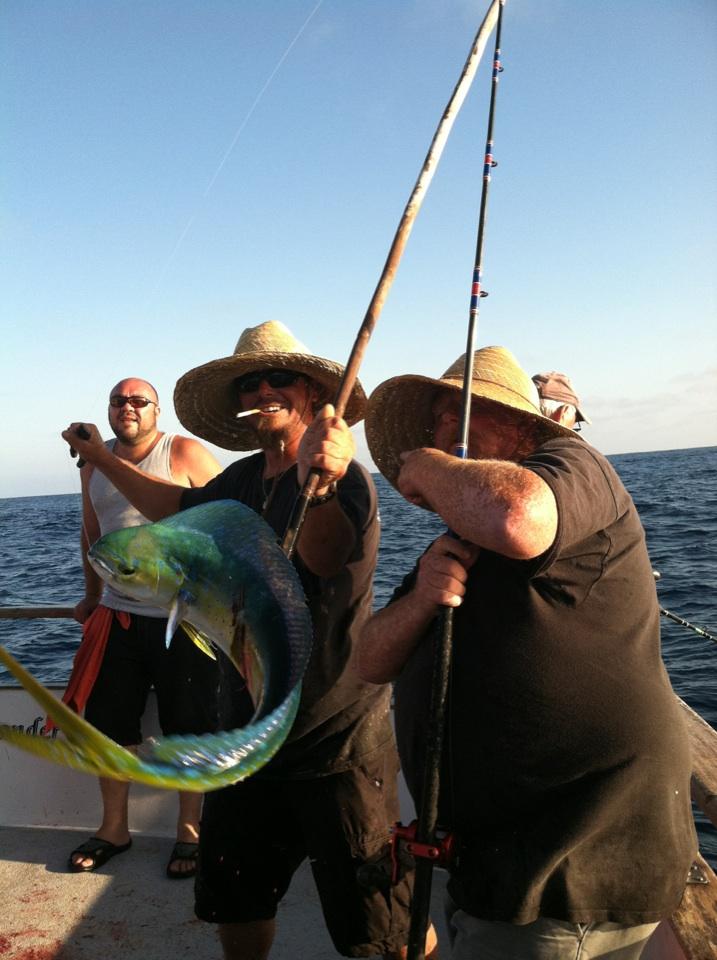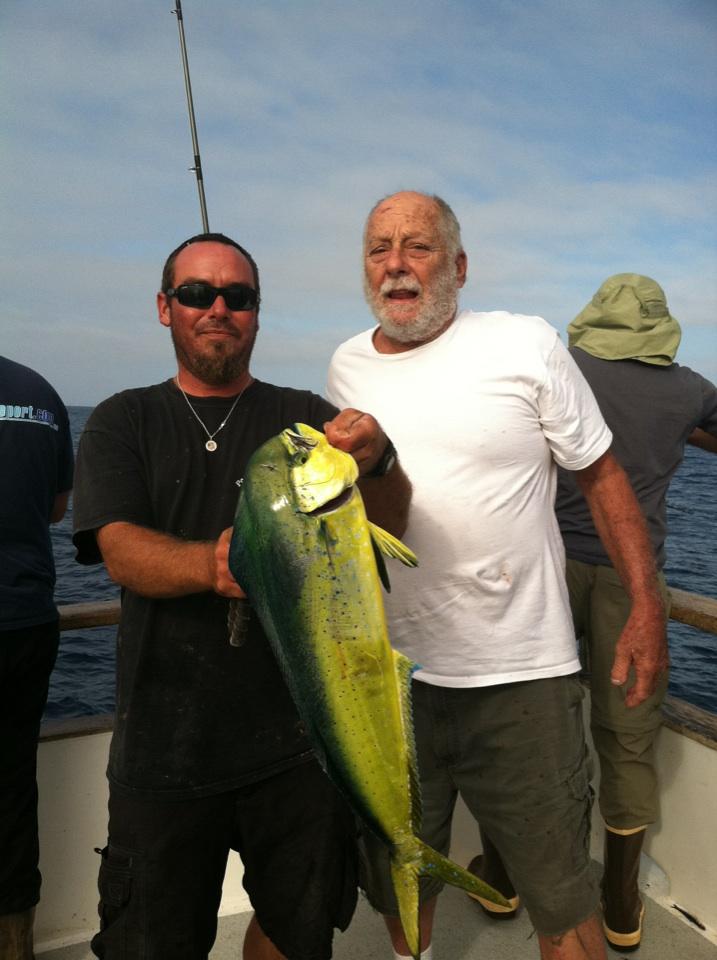 Second day a lot of territory was covered with minimal results. Great group of passengers with good food made for a successful voyage.
Look forward to seeing you on the water,
Steve
______________________________
September 24, 2012
Our 1.5 day trip started out with a great load of cured anchovy and very high expectations of tuna fishing. Again, reports were positive to the area of original destination. Tanner Bank was the first stop. Upon arriving on the bank, one Bluefin was captured on a troll rod. Numerous hours of trolling and a couple anchor jobs did not produce what we hoping for. Moving to the southwest, water and kelps with some fish were located for 2 more Bluefin.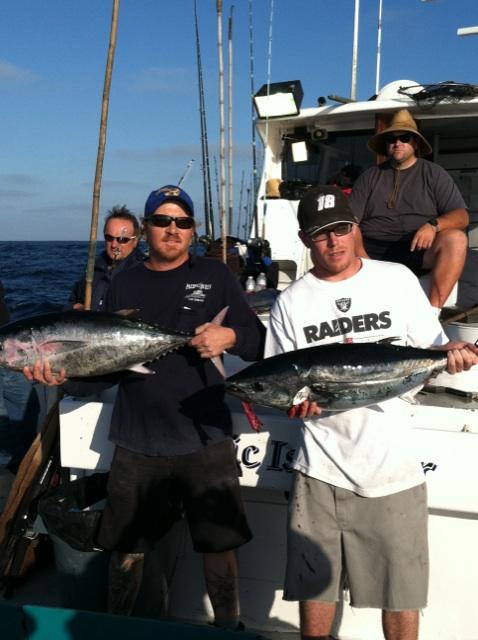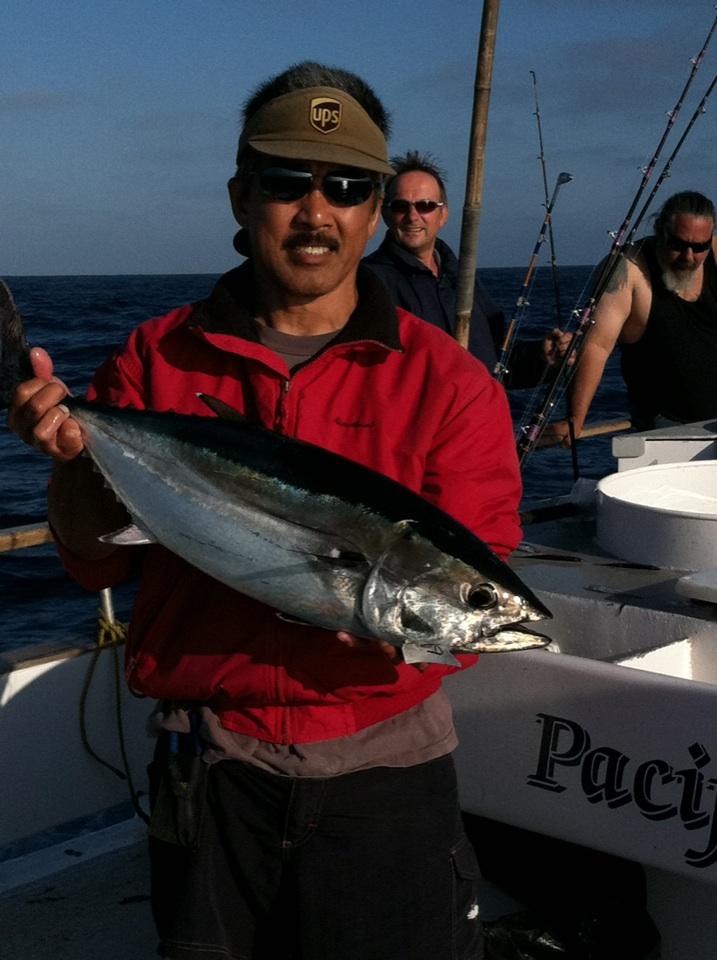 Lots of fish in the area but did not want what we had to offer. Once again, great group of passengers. Till next time.
Look forward to seeing you on the water,
Steve