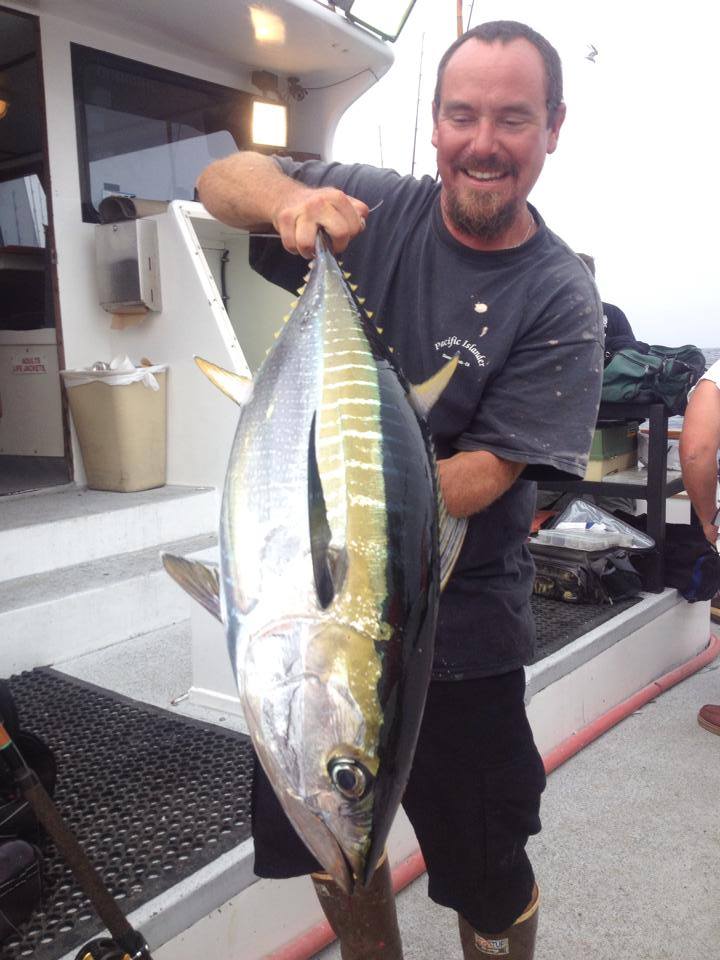 1) 23lb Yellowtail caught by Kenny Balcom from Oxnard CA on the Aloha Spirit
2) 29lb Yellowfin Tuna caught by Bailey Dioia from Carpinteria CA on the Pacific Islander
3) 18lb Lingcod caught by Joe Wademan from Oxnard CA on the Pacific Islander
4) 27lb Yellowfin Tuna caught by Michael Knight from Ventura CA on the Pacific Islander
5) 30lb Yellowfin Tuna caught by Jose Carranza from San Fernando Valley CA on the Mirage.

REPORT:
    Winds for the better part of this week kept us island bound and unable to get offshore for the tuna but this turned out to be a blessing in disguise. Toward the end of the week almost all the boats caught some quality yellowtail in and around the kelp at the local islands, Anacapa and Santa Cruz Island. Biting the anchovy and iron, several anglers caught there personal best or first yellowtail ever. Channel Islands yellowtail on the full day and even 3/4 day boats. Captain Don Rowell on the Gentleman took out a lite load on Wednesday and landed 11 out of 20 biters, with jackpot of the day weighing in at just shy of 30lbs. A surge of bonito have also moved in to the Channel Islands, and these willing biters are not only a blast to catch but accessible to virtually any trip type here at Cisco's.

If loading up on tasty rockfish, lingcod and ocean whitefish is your flavor, then you are in luck. We have several boats coming back with bags full of bottom fish every day. Overnight trips to San Miguel like the one Saturday on the Pacific Islander are producing excellent numbers of quality red snapper and other tasty rockfish. Local trips with captain Jesse Martinez on the 1/2 Day Speed Twin are even coming back with nice counts of rockfish, lingcod and on certain days Calico Bass.

Friday we saw our first chance to get back offshore with the winds backing off enough to get out on the tuna grounds. The Mirage caught a few tuna late in the day to cap a good overnight trip. Over the weekend we had limits of yellowtail with several yellowfin and skipjack tuna brought back on an yet another overnight trip aboard the Mirage. We are now back in the swing of things with offshore trips, both overnight and 1.5 day on the books for the upcoming week. We have the Pacific Islander and Mirage running 1.5 day offshore trips all week long. We even have a third boat, the Seabiscuit online for some offshore action coming up. If you cant get the time off we even have full day boats like the Cobra and Aloha Spirit going offshore for yellowtail and dorado. No big scores this week simply because of the winds but an honorable mention has to go to captain John Sudac on the Cobra for safely releasing a 150lb striped marlin on Friday's trip. Hopes are high for yet another outstanding week of fishing for all of our boats!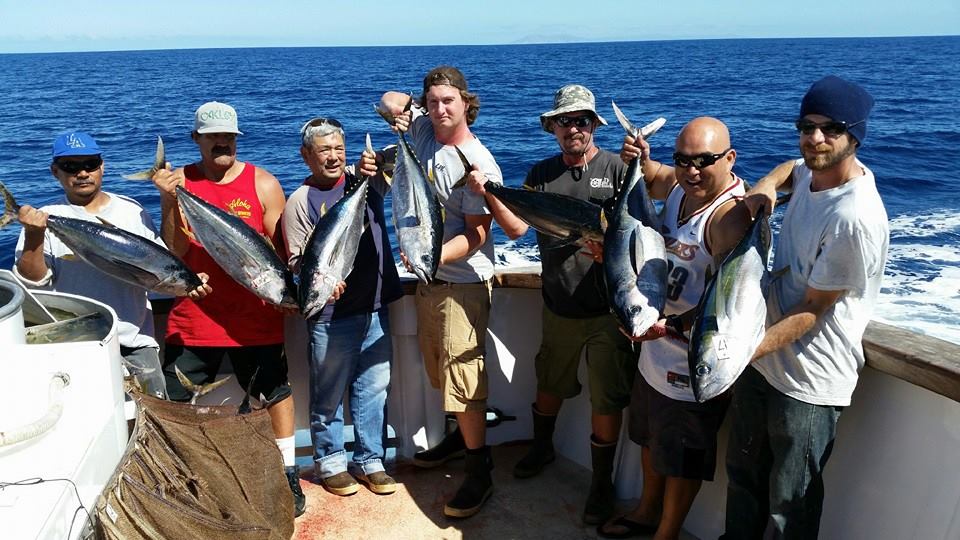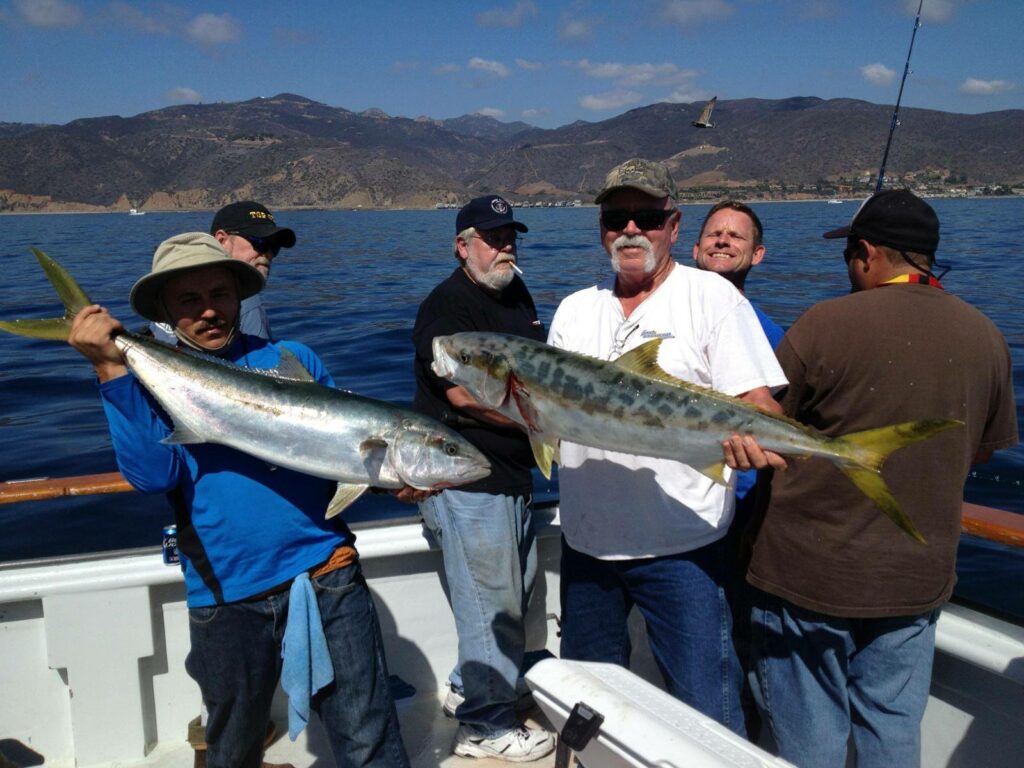 Check our online booking for availability or call us at 805-382-1612 for any information!